Protect nature
The last protected natural refuge
The Association of Tourist Camps for the Support of the Management of the W Regional Park is an association which aims to develop tourist activities and activities related to the protection of nature in the W park. It is part of a more overall conservation of Biodiversity.
ACTAG PRW was created in close collaboration with protected area managers and competent authorities. It implements concrete actions on the ground to strengthen and / or support environmental protection measures which are:
Promotion of protected area
The fight against poachin
Ecological monitoring of species and more particularly of feline
Raising awareness among populations living in sensitive area
Managing conflicts between humans and animal
The layout of the park (tracks, water points, etc.
Bringing together various interlocutors allowing the creation of a network of people and / or structures competent in the management of protected areas.
The Le PAL Nature Foundation has been providing financial support to ACTAG PRW since 2016 to cover the costs of anti-poaching patrols called "feline brigade". On the strength of its experience and the results demonstrated by the presence of these brigades on the site of the W park in Niger, ACTAG PRW was approached by the conservators of the Benin and Burkinabe zones to set them up in these countries.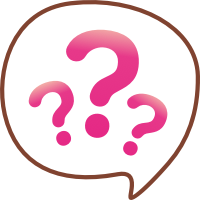 Did you know ?
The W regional park covers an area of ​​35,000 km2.
At PAL...
Others projects
The Foundation supports and supports financially, technically and humanly projects which, in France and abroad, offer lasting solutions to respond to the threats facing biodiversity, and in particular endangered wildlife species and their habitat.
All projects
What's up ?
News from the Le PAL Nature Foundation
Missions, actions, projects, partners, theme days ... Discover the latest news from The Le PAL Nature Foundation.
All the news