The lonely feline
An excellent life companion
In 2017 Maléo arrived at PAL with Askari, his twin brother. Askari left in March 2019 to a zoo in Hungary. Today and since, he lives with Mayala who is a young female born in 2017 at the Arcachon zoo.
It feeds on raw chicken, fish, and red meat. To respect their natural rhythm, the healers make them fast 2 to 3 times a week.
With his brother, they were the first snow leopards to be hosted at PAL. The healers were surprised to see that their character looked more like that of the tiger than that of the panther.
Maleo met Mayala in March 2019. At first she didn't want to see anyone, not even the healers. Since she has become acclimated to her new environment, Maléo and Mayala have been very close.
Maleo and Mayala are endowed with strong muscles and incredible power. The healers set up new enrichments (food cache, various objects to play).
Since summer 2019, PAL teams have equipped their outdoor dens with fans and misters, to allow them to enjoy the outdoors without suffering from the temperature.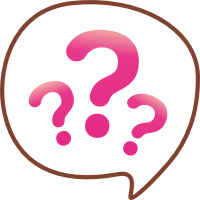 Did you know ?
The snow leopard has part of its Latin name, Panthera, but their behavior is more like that of a tiger.
At PAL...
Our animals to sponsor
Because all species play a role in the balance of ecosystems essential for life on earth, protecting them means acting for the good of the planet and the survival of future generations.
All the animals
What's up ?
News from the Foundation
Missions, actions, projects, partners, theme days ... Discover the latest news from The Le PAL Nature Foundation.
All the news