A capricious weather but...
A successful Asia day!
What is the Asia Theme Day?
As every year, the Le PAL Nature Foundation organizes its Theme Days. The #saison2023 is no exception to the rule! PAL volunteers and caregivers were present on July 16, 2023 to exchange in a fun and educational way with you on the conservation of Asian species.
A generous donation for the Asian Elephants of Nepal
Despite the tumultuous weather, you did not miss the meeting of this Sunday, July 16, 2023. This Theme Day was dedicated to our Asian animals (Asian Elephants, White-handed Gibbons and Red Pandas).
Thanks to your participation, the Le PAL Nature Foundation has collected €611.15! A nice sum that was entirely donated to the Stand Up 4 Elephants association. It works for the conservation of Asian Elephants in Nepal and the promotion of ethical tourism so that you no longer see holidaymakers on the back of elephants.
The next meetings
Caregiver Day (enrichments & animal welfare): Saturday July 29, 2023
Birds of Prey Day: Wednesday August 23, 2023
Penguin Day: Saturday September 9, 2023
Foundation Day: Sunday, October 8, 2023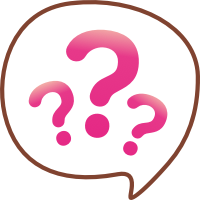 Support Stand Up 4 Elephants
I am committed alongside the Le PAL Nature Foundation to support Asian elephants and their habitat, and contribute to the well-being of local populations.
i make a donation
Fill up on new things!
Our last News
Births, new arrivals, new arrivals, tips, tricks, theme days ... Stay informed throughout the year of the latest news from the park. Your favorite park will no longer have any secrets for you!
All the News