le pal and its trilogy
An original and very popular park
Le PAL was founded in 1973 and owes its originality to the combination of three aspects: it is the only park in France that combines park attractions with animals and unusual accommodation. Le PAL offers 30 attractions, 1 000 animals, animal shows and educational presentations on a 50 ha natural site. With 695,000 visitors in 2022, Le PAL is among the 6 most visited theme parks in France. It is now the third most visited tourist destination in the new Auvergne-Rhône-Alpes region.
Underpinning this success is the fact that each year Le PAL invests 25% of its revenue in new features (attractions, dedicated areas for animals, accommodation, catering, reception area, etc).
Attractions: thrills and spills or gentle fun, a destination with a difference, fresh air and family entertainment
At Le PAL, you won't find any tarmac but instead flower-lined avenues that wind their way through an amazing, lush environment. Make the most of this location with a stroll to appreciate the 1,500 different plant species on the site. A blast of fresh air for all visitors!
Each attraction comes with its own ambience and its own destination: Canada (Gold-diggers Lake), Louisiana (Alligator Bay), Africa (King Kong) and many more. Designed to entice you on a voyage, our attractions provide entertainment and allow you to get away from it all. Finally, the great diversity of our 28 attractions, whether you're looking for gentle fun or exciting times, have something for all the family: from little ones to teenagers, parents and even grandparents. A day out at Le PAL is guaranteed fun for all generations, who can discover this unique destination and make the most of their time together!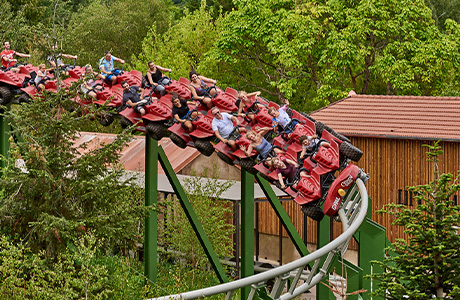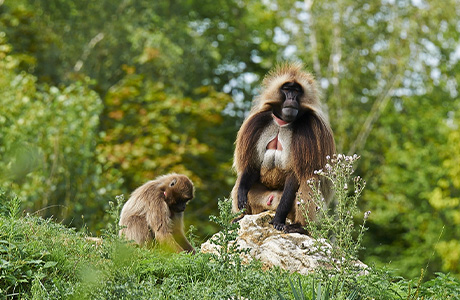 Animals: excitement, learning about life in the wild, and animal welfare
At Le PAL, no two presentations are alike, visitors have to observe, keep a watchful eye and sometimes wait for the animals to move around and reveal themselves... With a bit of patience, you can see tigers swimming, lions perched on top of an old abandoned Jeep, elephants having a shower, a baby gibbon in its mother's arms, leopards embracing, or hippopotamuses having an afternoon nap on their island or swimming peacefully. The park is a place for observing animals, not for immediate entertainment. Visitors can observe the behaviour of the different species as they behave in the wild in huge spaces: that's another specific feature of Le PAL.
A responsible and committed park
Le PAL invites visitors to discover animal biodiversity and better understand it at a time when many ecosystems are under threat. Everything has been designed to allow the animals to move around with relative freedom in high-quality environments that reflect their natural habitats. Wide open spaces, dense and lush vegetation, natural features (climbing structures, plant life, rocks, waterfalls and vines) and spacious night-time shelters: no detail was overlooked in our effort to meet the animals' needs.
At Le PAL, the hippopotamuses are not presented using artificial features in enclosed spaces, like the glass-walled pools found in some of Europe's major zoos. Here, visitors play an active role in discovering the park's wildlife. They must put themselves in a position to be able to observe the hippopotamuses as they move around with relative freedom in a natural 1.5 ha aquatic space. This is a unique facility in Europe both in design and because of its dimensions. Our promise to you: magical, fun-filled moments, unforgettable memories, and the observation of genuine wildlife scenes with animal welfare as a priority. The approach adopted by Le PAL meets a dual requirement: to guarantee the well-being of our animals and to raise awareness about biodiversity among the wider public.
Accomodation: a unique facility in Europe
Head to Africa without ever stepping on a plane, and immerse your family in the atmosphere of the Savannah or the African Great Lakes. First built in 2013, our 31 lodges on stilts are as popular as ever (16,000 reservations in 2015, from April to late August and on weekends from September to early November)! These authentic replicas of the camps located at the heart of southern Africa's wildlife reserves are a unique concept that gives guests the chance to spend the night surrounded by the animals of the African Savannah (wildebeest, zebras, antelopes and more) and wake up to see hippopotamuses swimming peacefully in a natural environment, an opportunity being taken up by an increasing number of families who travel here from across France and other European countries.
Since the creation of the "Lodges" in 2013, Le PAL has increased its appeal among French and overseas tourists looking for a taste of wildlife and the chance to get away from it all. It also reflects the current trend for leisure parks offering short stays.
GREEN GLOBE
A responsible company committed to the environment
PAL is a responsible company, keen to reduce the impact of its activity on the environment, to be loyal to its local partners and to offer respectful working conditions to its employees. In 2007, we embarked on a sustainable development approach allowing us to obtain one of the most demanding sustainable tourism certifications in the world "GREEN GLOBE". From now on, PAL is defending a new label: the SUSTAINABLE ENTERTAINMENT Label.
Over the past 10 years, Le PAL has implemented global actions to offer you a responsible tourist activity.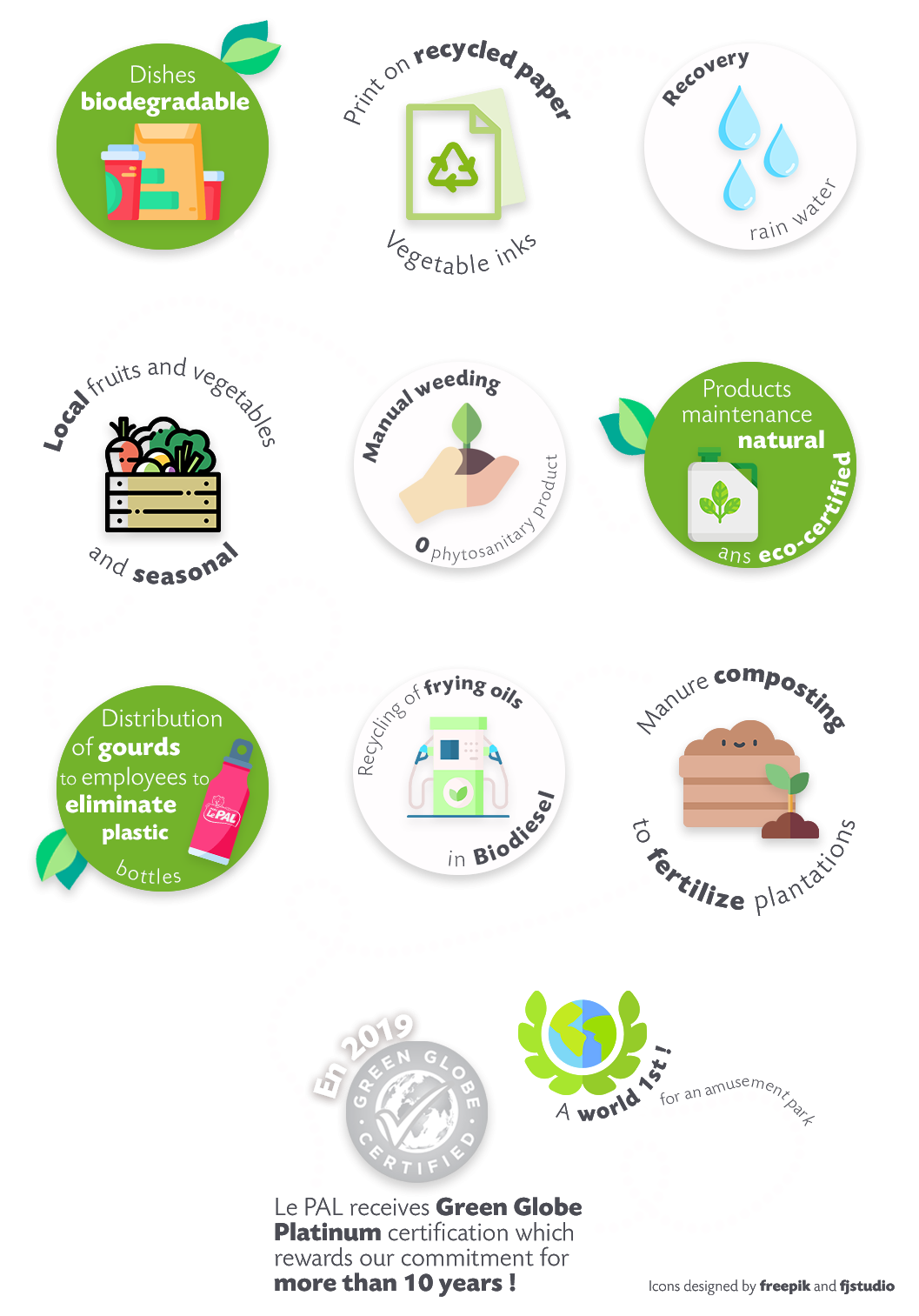 Sustainable development is a global approach, combining environmental, social and economic aspects. This is why, beyond our commitment to protecting the environment, we are committed to providing the best working conditions to our teams and to supporting the development of the local economy!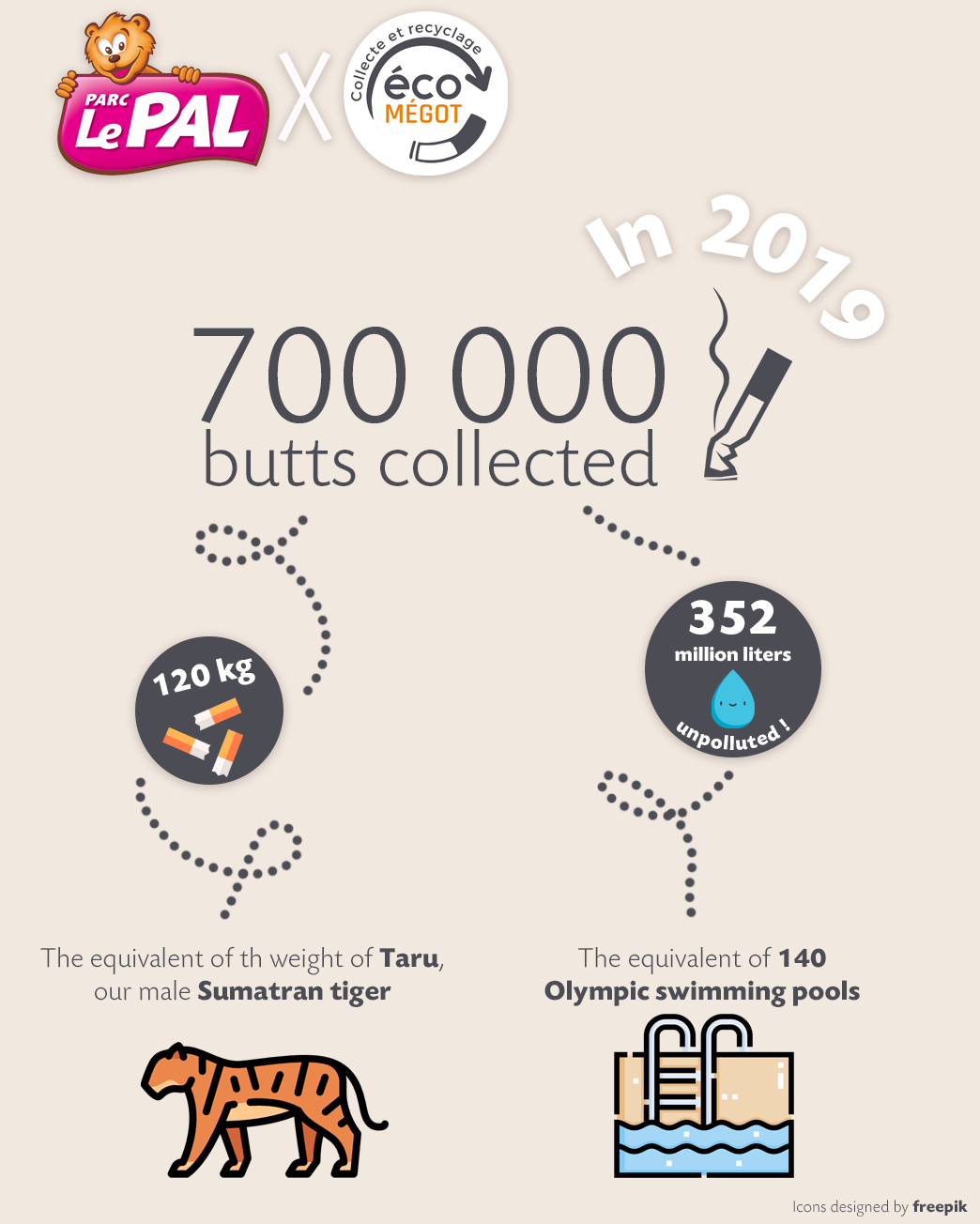 Natural filtration of ponds
To filter the water in our ponds, like that of the Alligator Bay attraction, we use a natural process.
The principle is simple: pass the water through porous rock and plants so that it is naturally filtered, without chemicals!
These pools are made up of volcanic rocks and plants like Carex, Iris and many more!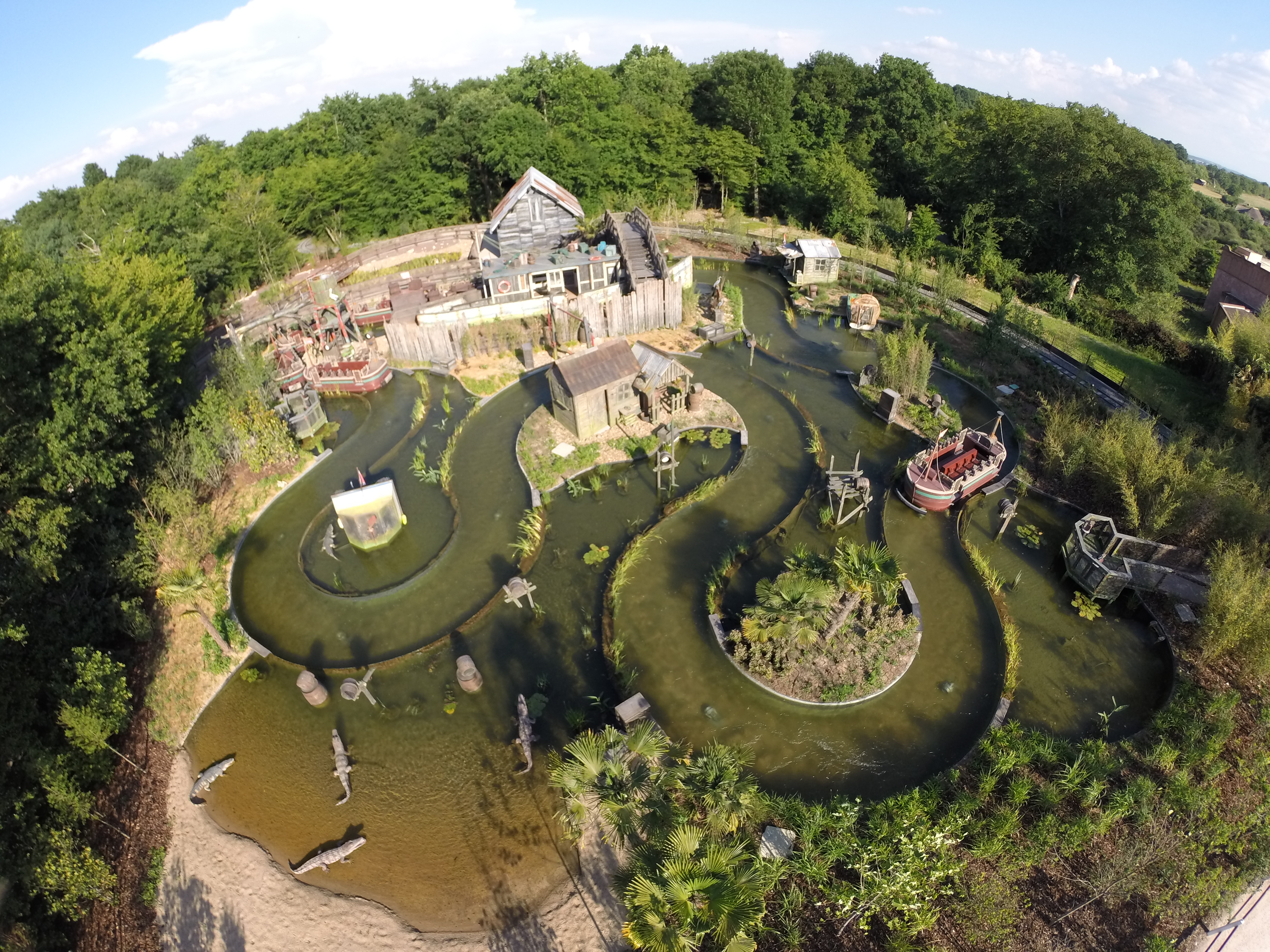 Waste recycling
To further reduce our waste, we are constantly looking for new channels to recover the waste produced in the park.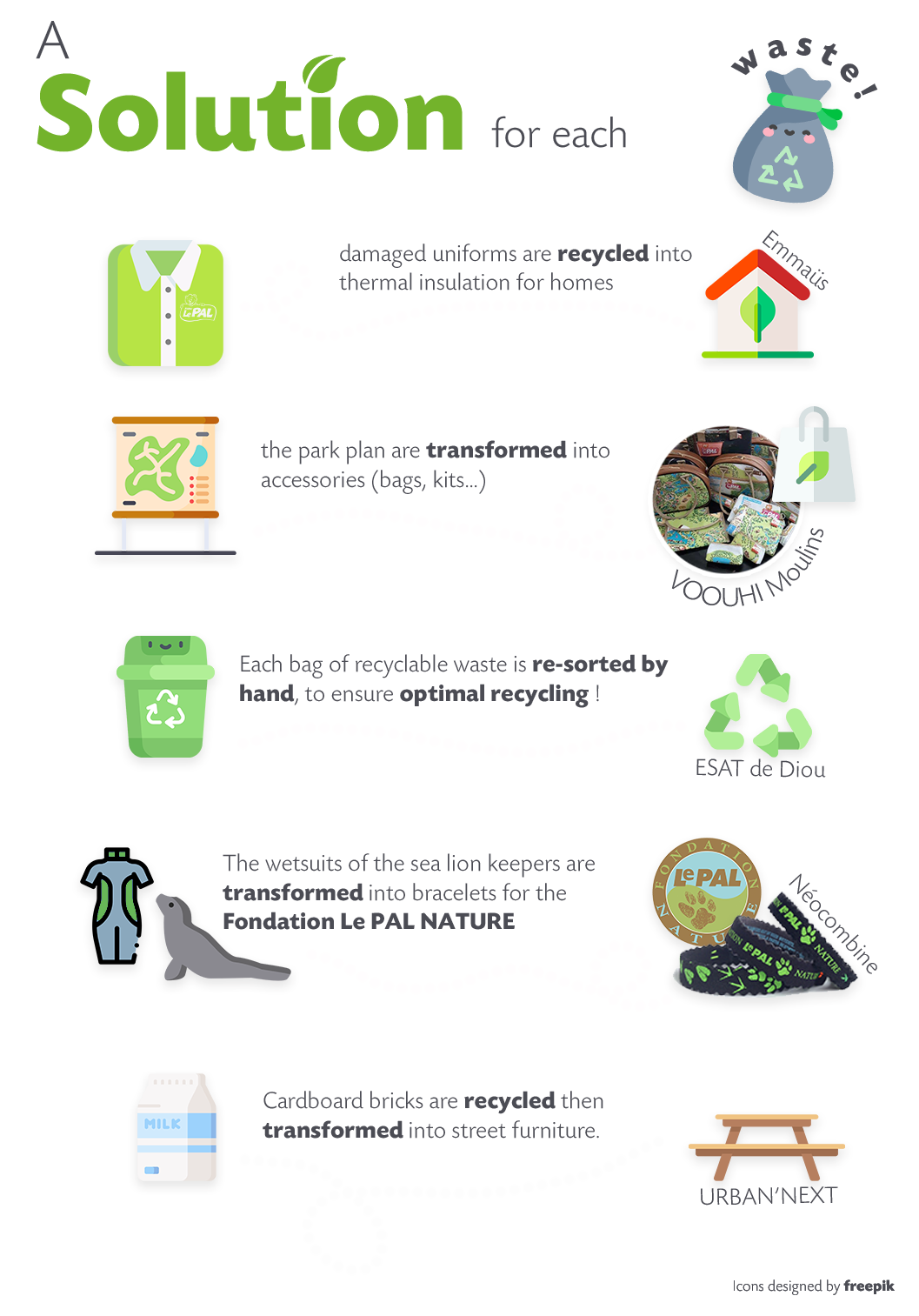 Partnership with local actors
To promote local biodiversity and the growth of businesses and associations in the sector, PAL and the Le PAL Nature Foundation are developing partnerships with local players.
In 30 years, nearly 80% of insects have disappeared in Europe! To fight against this disappearance, on our scale, we have made land available for the "Miellerie du Charolais" (Chevagnes) to install beehives in the park. We are also leaving land and logistically supporting the association "Fier de ma nature" in order to plant flower meadows around the park. These plantations are particularly popular with pollinating insects!
While waiting for PAL to produce its own honey, you can find the honey from "Miellerie du Charolais" at the Comptoir de l'Ours store.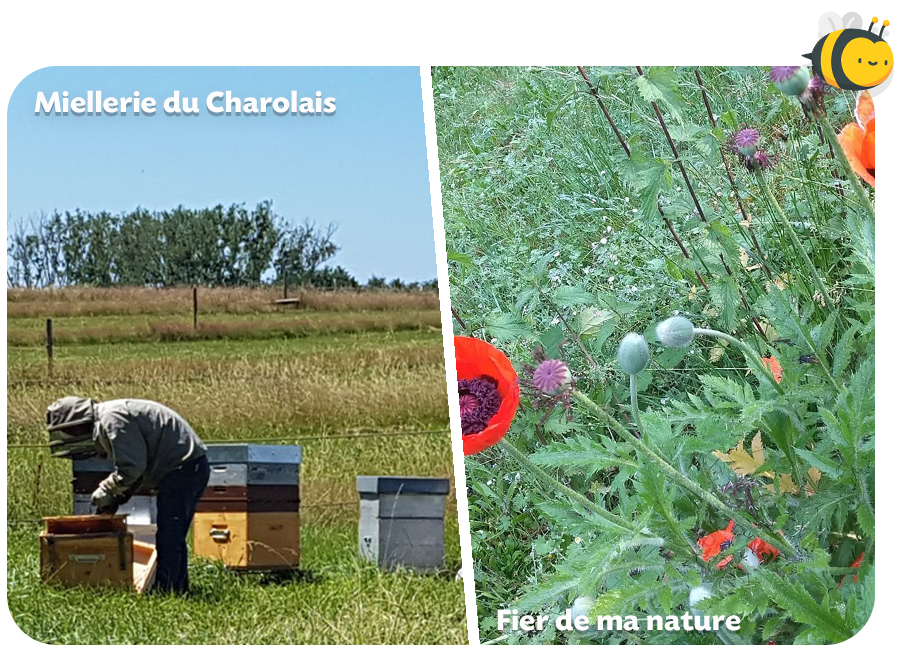 THE HUMAN AT THE HEART OF PRIORITIES
Our social commitment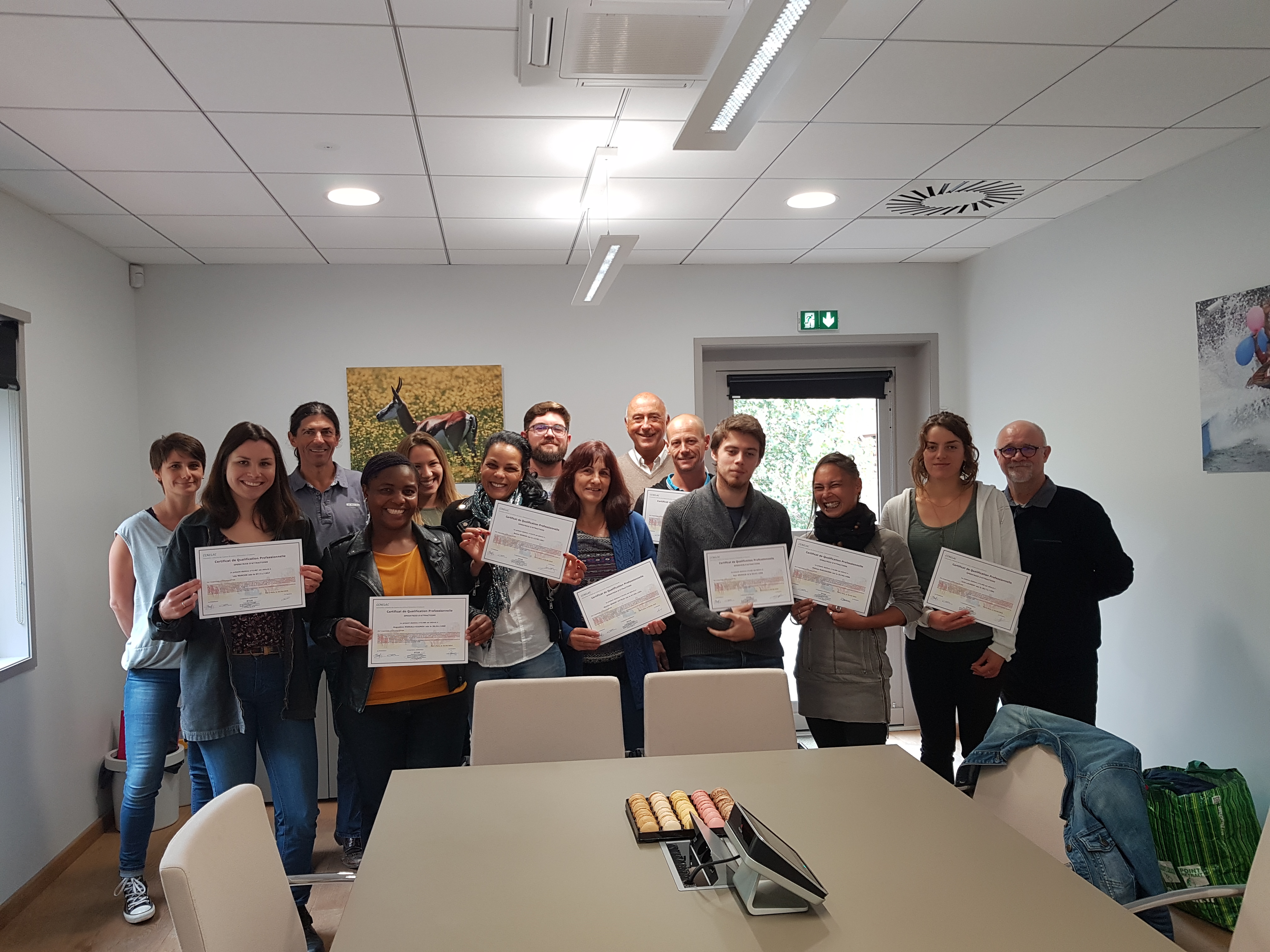 A desire to train and offer the best working conditions to our teams
Committing to sustainable development also means helping its employees to grow. This is why, each year, we carry out diploma training courses to enable our seasonal teams to obtain a CQP (Professional Qualification Certificate) allowing them to progress professionally in the field of leisure parks or restaurants.
In order to guarantee the best working conditions for the teams and ensure their safety, as part of the creation of the CSE, the PAL has created, without legal obligation, a health commission. In addition, the management brought in an osteopath on site, to allow the teams to benefit from a session during their working time.
"Live my life" days
Founded in 1973, PAL was then a small family business with only ten employees. As it has developed, the park's teams have grown and the park now has 90 full-time employees and nearly 350 during the season!
As the integration and recognition of the work of colleagues is an essential aspect of a good general atmosphere, every three years we organize "Live my life" days, allowing employees to discover, for a whole day, one of the professions of the business, whether permanent or seasonal. These days are privileged moments of exchange, making it possible to discover and understand the problems and imperatives that each one is confronted with in the course of his work. An original way to rediscover the park and its colleagues!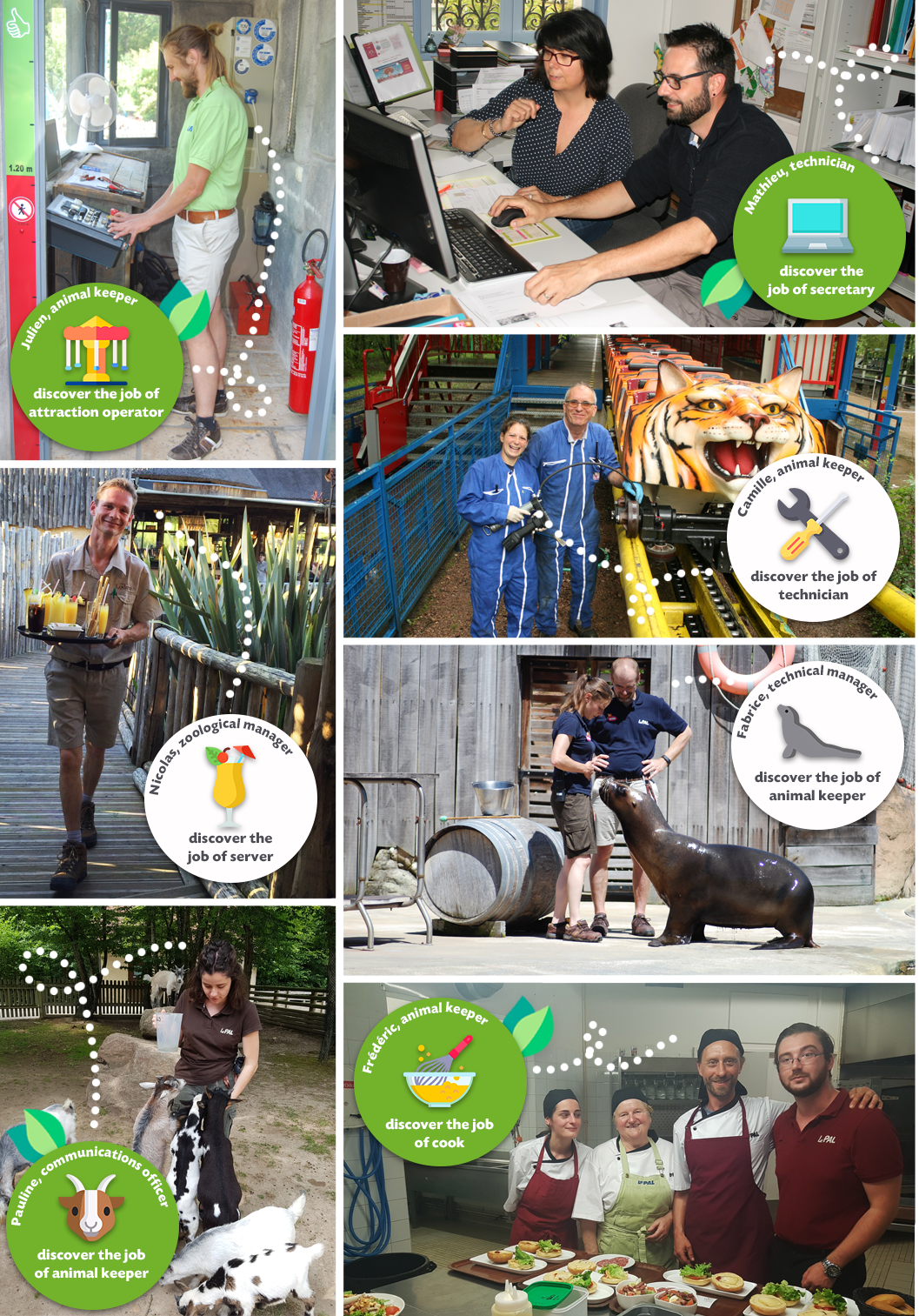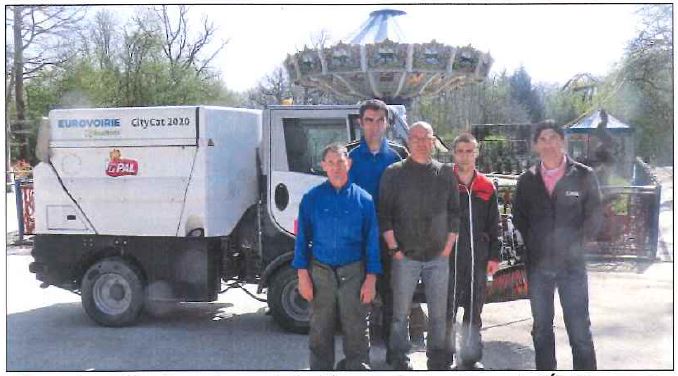 An award-winning partnership with Esat de Diou
Created in 2008, the Esat de Diou (03290) helps the integration of disabled adults by offering them professional activities in a protected setting and providing them with social support.
Since 2010, Le PAL has been a partner of this structure by offering them various missions within our park: collection and sorting of waste, maintenance of green spaces and various technical tasks.
This collaboration was rewarded in 2016 with the "Coup de Cœur" prize in the national "Handiresponsible Trophies" competition.
PROXIMITY ABOVE ALL
Our commitment to the local economy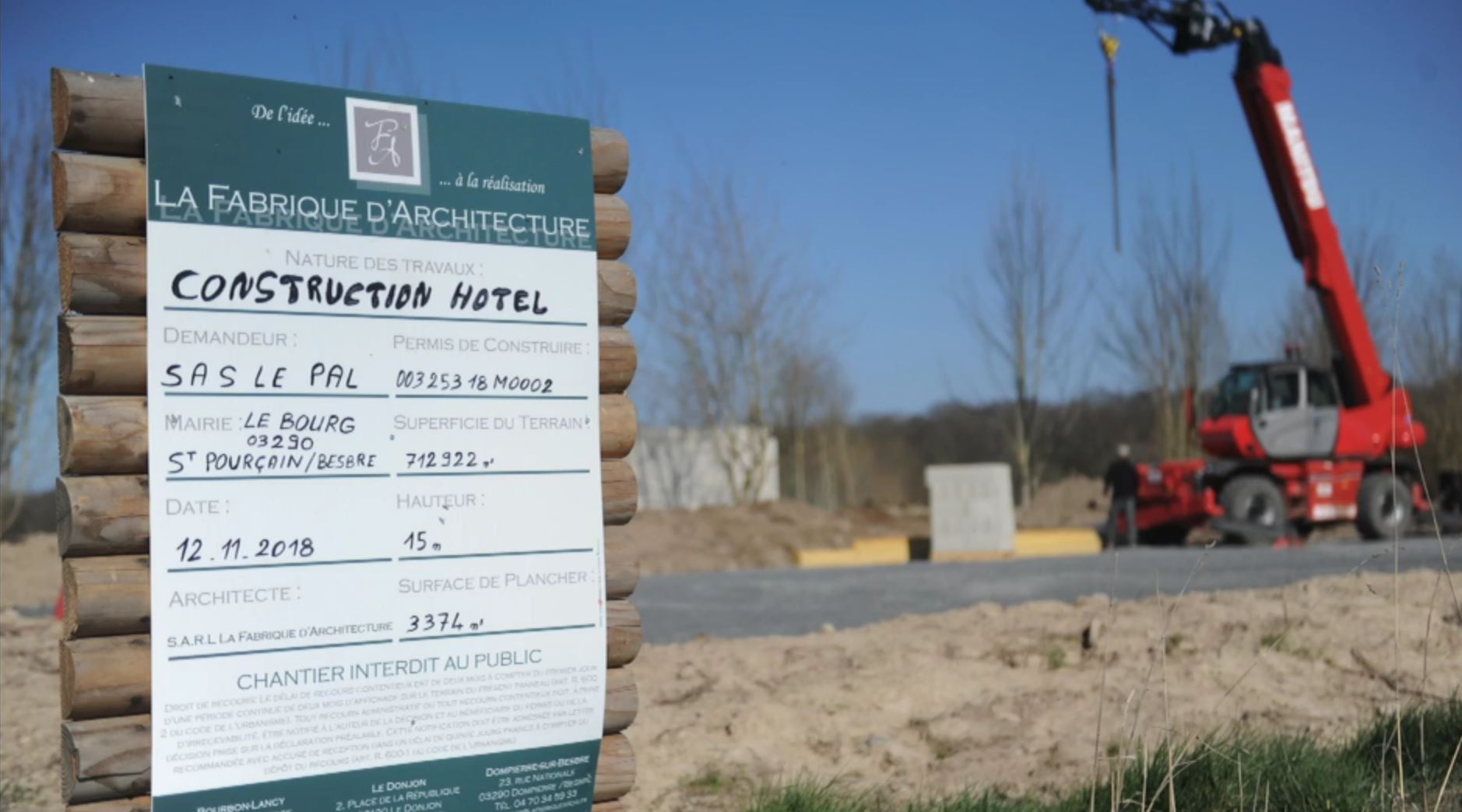 Participate in the development and growth of local businesses

In our approach to sustainable development, it seemed essential to us to participate in the growth of local businesses. Thus, when we have work to do, we make the companies in the sector work to promote jobs in the region.
We have worked hand in hand with La Fabrique d´Architecture (Dompierre-sur-Besbre) for most of our work since 1990 and we now represent 25% of their turnover. This company is currently supervising the construction of our future "Savana RESERVE" hotel.
The Dubuisson company (Pierrefitte-sur-Loire) carries out all our framing and roofing work.
The Vaudelin company (Saint-Léon) carries out all our masonry work.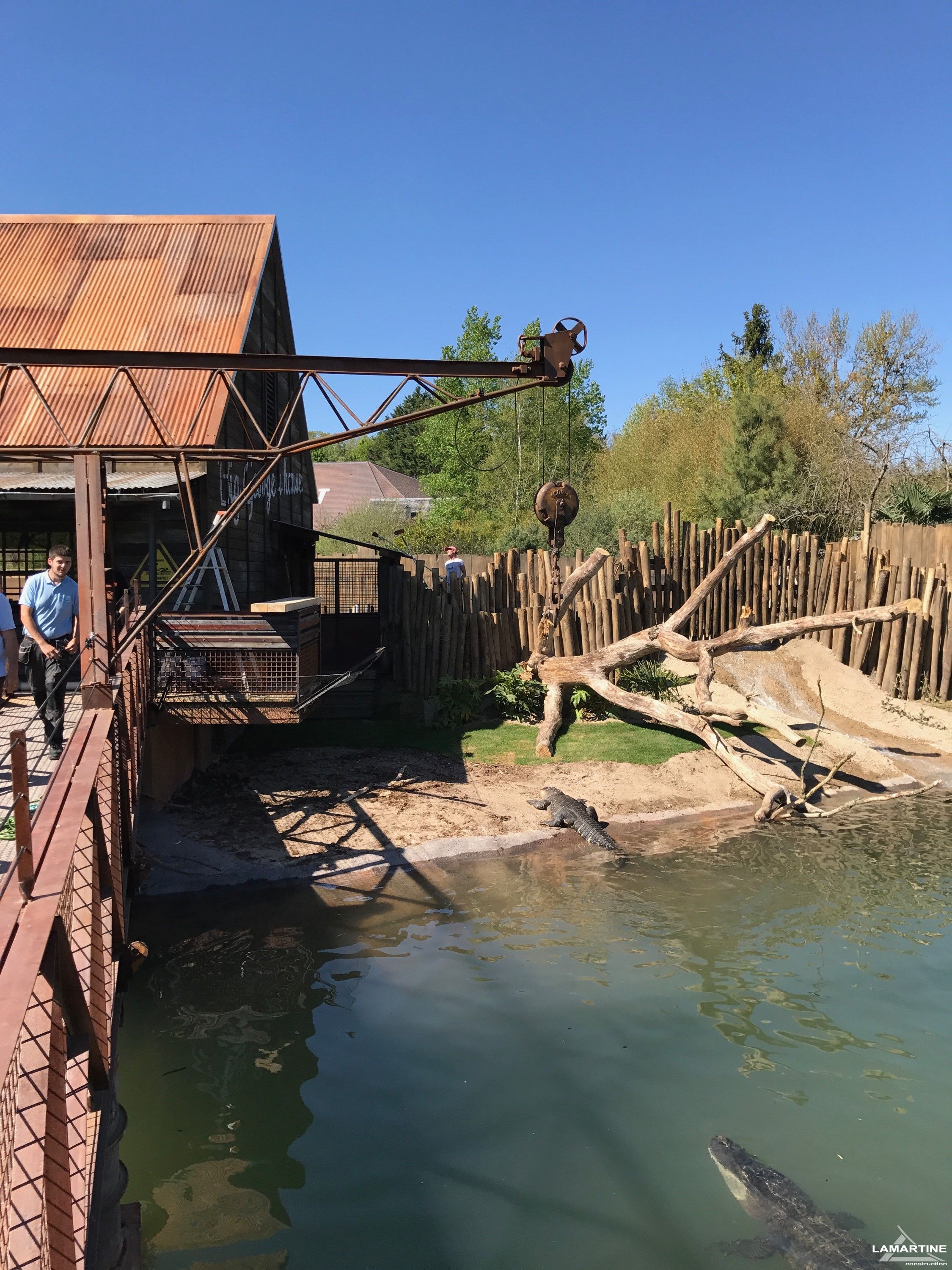 When a partnership allows a local company to become a European specialist in zoological construction: Entreprise Lamartine-Constructions
Lamartine-Construction is a company that was initially specialized in the construction of agricultural and industrial buildings. After carrying out various works in the park, in 2004 we entrusted them with the realization of a first zoological project: the construction of the building for our Asian elephants.
Following this collaboration, the company has developed its skills in this area and has become the European specialist in the development of animal parks, with tailor-made equipment dedicated to zoos.
Aware of our environmental commitment, this company has thus become our privileged partner for all our constructions, combining specialized fittings and recycled materials. For example, the guardrails of the Mississippi Alligator enclosure are made with old salvaged rails, the waterfall at the Yukon Truck attraction is a former hay bale elevator, etc.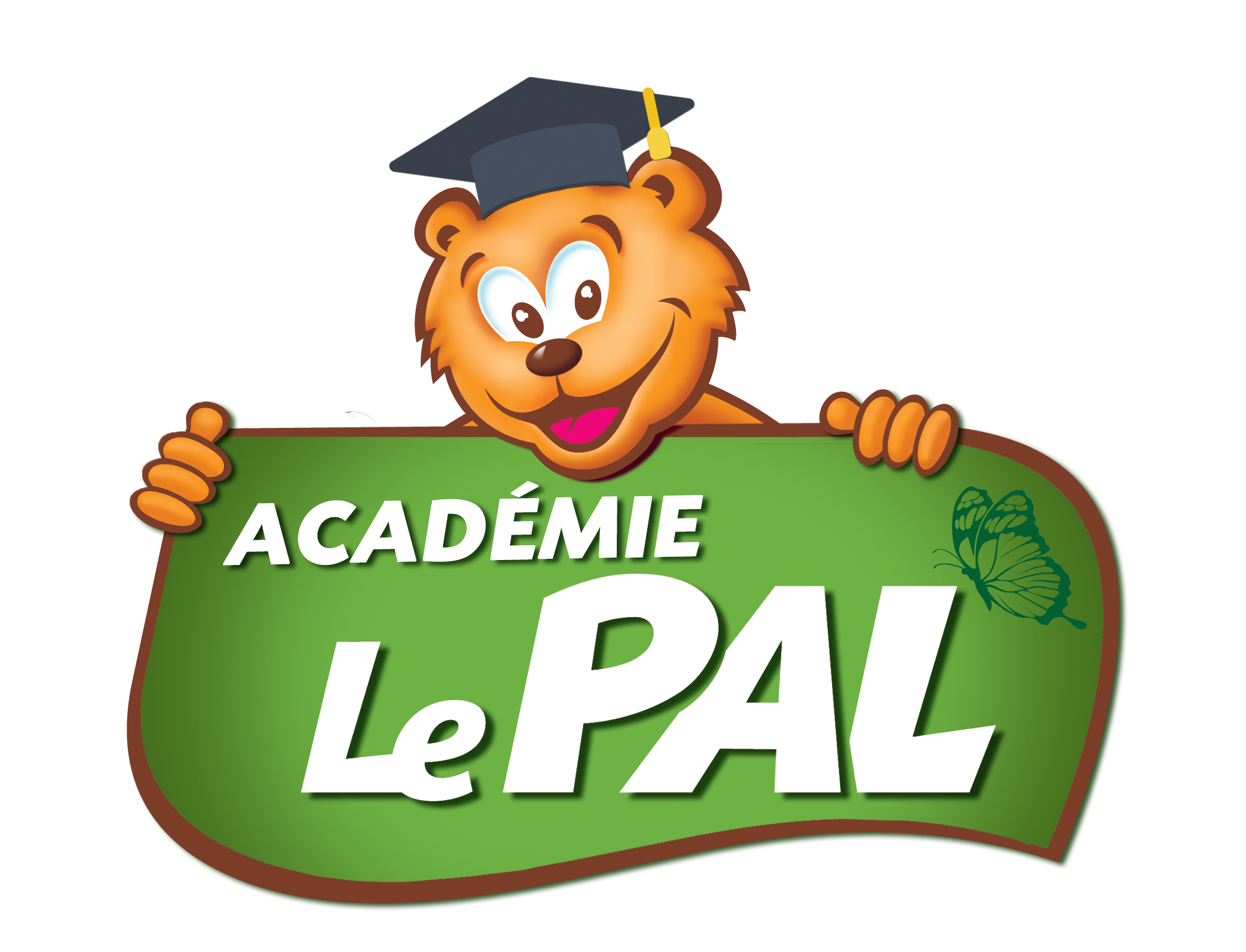 Académie Le PAL
With this desire, we are also betting on the future and in 2019 we created the PAL academy, which welcomes more than 60 children during extracurricular activities and a few adults. Our main objective is for them to become ambassadors for the planet through the weekly activities that we offer them around zoology, the vegetable garden and nature in general.