a unique initiative in france
The ideal activity for your children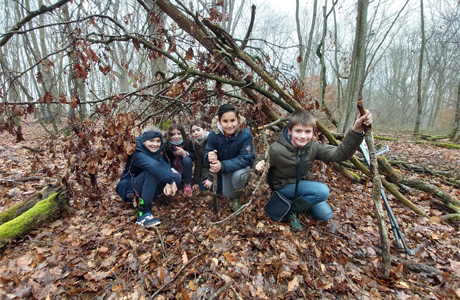 Defending biodiversity
Launched in September 2019, the Le PAL Academy offers children aged 8 to 14 an environment-related activity. This takes place every week for 2 hours taken out of children's extra-curricular school time; Wednesday afternoons, Saturday mornings or afternoons, from October to June. The 31 children enrolled in 2019-2020 graduated from the Le PAL Academy and have become biodiversity ambassadors to their families and friends.
Price: 300 € / year for 33 sessions from September to June
The objectives
To make children aware of the challenges of protecting the planet and to make them Ambassadors of the planet and of animals to their families and friends. In small groups of 6 to 8, supervised by a professional facilitator, future 'academicians' will :
Participate in activities around biodiversity, nature, animals and gardening.
Take part in many permaculture activities, discovering the environments that surround us (forests, rivers, gardens, etc.) and different trades (animal handler, landscape gardener, etc.)
Make objects intended to enrich the environment of the animals in Le PAL and to promote the conservation of local species.
Promote their activities and their awareness on the Academy's YouTube channel.
« Come back with a smile »

Every afternoon spent with you, she returns with a smile and a multitude of things to say. A big thank-you !

Avis de Marion - Mum of Anaëlle, academician since 2021
Les stories
Discover his stories !
Discover the work of the children of the Le PAL Academy. Enrichments, creation of vegetable gardens, help to healers ... Find all their actions here and follow their adventures!