Discover, enjoy and taste local
An evening to protect biodiversity in music
For the first time in its history, the CRAPA'UT Festival is settling in Cressanges on Saturday September 3 from 5 p.m. to 2 a.m. to make you live a rhythmic moment with your family!
What's the concept?
Organized by the Bocage Bourbonnais Tourist Office, the Municipality of Cressange and the PAL Nature Foundation, CRAPA'UT is the new trendy festival for this summer. Throughout the evening, several local musicians will perform on stage, something to delight the ears of your whole family.
To get the evening off to a good start, Les Odieux du Stade, a group from Moulin, will perform from 6 p.m. to 8 p.m.
The Chicken Ol'Blues Band (COBB), will take over from 8 p.m. to 10 p.m. on a Rhythm & Blues tune.
From 10 p.m. to 12 a.m., Accordéon will introduce you to its world of "cumbia-musette" thanks to its electronic accordion with loop pedal.
Finally, from midnight to 2 a.m., discover Les Compères Soundsystem. These 2 DJs will take you into the world of old school tribe, roots dub, reggae and high tone electro dub.
A good musical cause
What differentiates CRAPA'UT from other festivals is its "eco-responsible" aspect. In addition to dancing to good music, by going to this festival you are contributing to the protection of biodiversity in France and abroad. For good reason, the PAL Nature Foundation being one of the organizers, all the funds collected by the sale of tickets will be donated to the associations supported by the Foundation. For information the entrance is 5€ per person, and is free for children under one meter.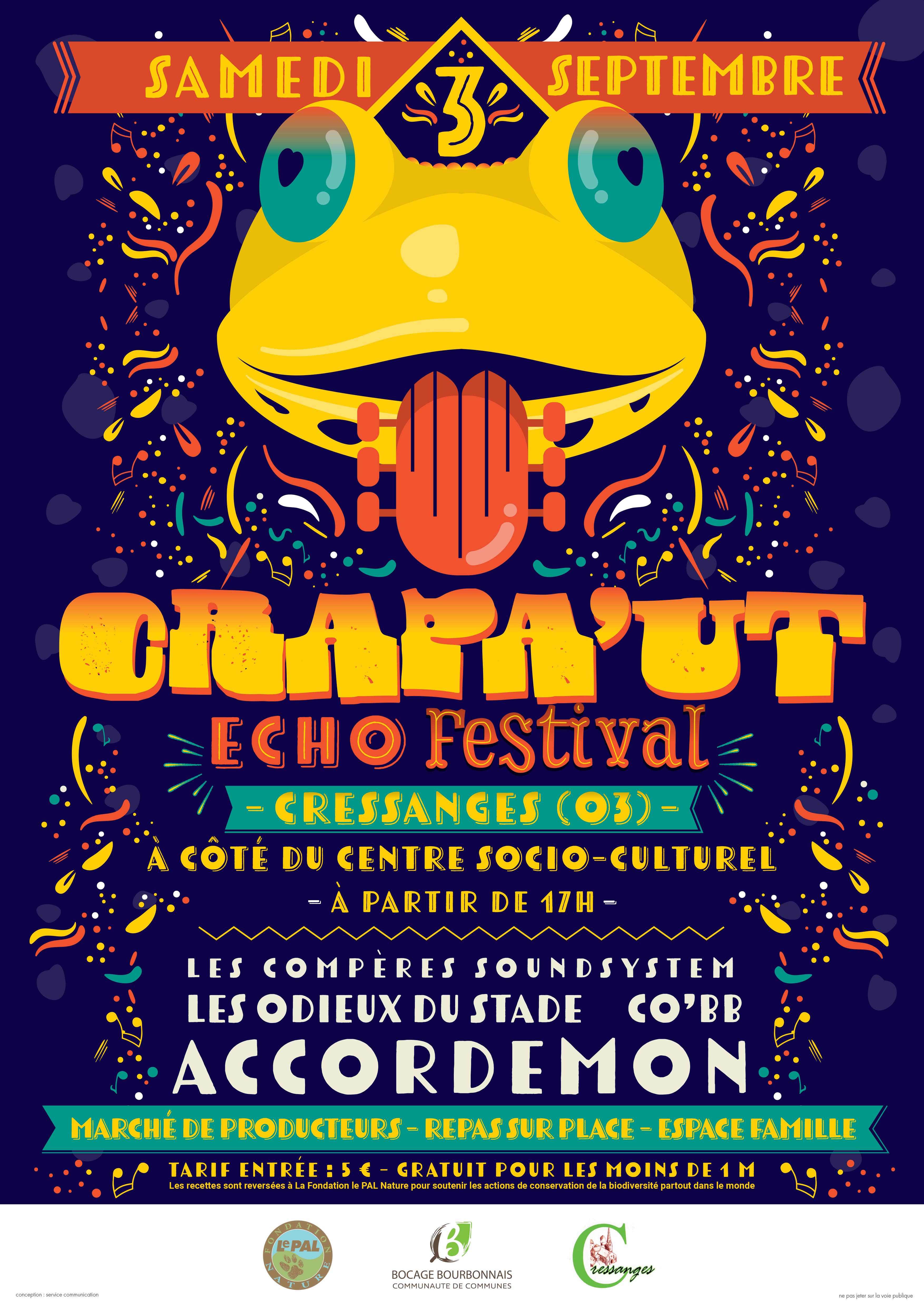 Fill up on new things!
Our last News
Births, new arrivals, new arrivals, tips, tricks, theme days ... Stay informed throughout the year of the latest news from the park. Your favorite park will no longer have any secrets for you!
All the News