Welcome to Foundation Day 2023
A Committed Gathering for Biodiversity!
Reserve your day on October 8, 2023 to participate in the Foundation Day 2023 edition. Dedicated to the preservation of fauna and flora, this is the event not to be missed!
Foundation Day in a nutshell...
Every year at this time, the Le PAL Nature Foundation celebrates global biodiversity! Attracting more participants with each edition, this day aims to raise awareness among the PAL public of the crucial importance of species conservation.
In the company of dedicated associations and volunteers, everyone will be available to answer your questions. And because our commitment to safeguarding our planet is deeply rooted, this day is the perfect opportunity to (re)discover our Sustainable Village.
Whats expected ?
For this new edition, visitors of all ages will have the opportunity to take part in exceptional activities scattered throughout the animal park.
We look forward to seeing you at the Foundation's stand to discover a variety of eco-responsible items.
Please note that all funds collected during the day will be donated to partner associations.
On the logistics side?
The park opens its doors from 10:00 a.m. to 5:30 p.m.
Admission to participate in this event is set at €10 (single rate).
Season Pass holders as well as CSE ticket holders will not be admitted for this special day. Dining options will be available on-site at our restaurants.
Don't forget to stop by the Comptoir de l'Ours to take home some memorable souvenirs. For more information, see our dedicated page on Facebook.
Join us and together, let's take action to preserve our planet on October 8, 2023 !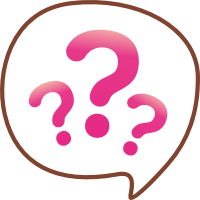 Meet a PAL animal and choose to accompany it for a year and thus support its species and its habitat alongside the PAL Nature Foundation.
I BECOME A SPONSOR
Fill up on new things!
Our last News
Births, new arrivals, new arrivals, tips, tricks, theme days ... Stay informed throughout the year of the latest news from the park. Your favorite park will no longer have any secrets for you!
All the News