NEW FOR 2021!
The activity that will change your view of the world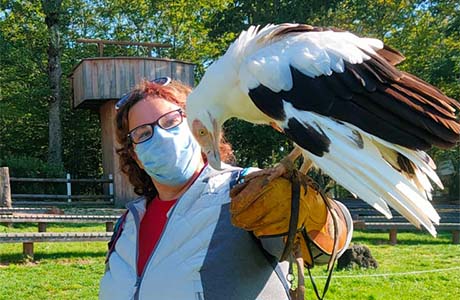 Rediscover your environment
After great success with the Le PAL Enfant Academy, we wanted to develop this activity for adults in order to make them also aware of biodiversity and the impact of their daily life on the environment. The Le PAL Academy will take place every week for 2 hours, on Tuesdays, Thursdays or Fridays, from October to June. Adults can then educate their family and friends about biodiversity.
Price: 300 € / year for 33 sessions spread from September to June
Goals
Make adults aware of the challenges of preserving the planet and ask questions about current ecological and animal issues. In small groups of 6, supervised by a professional facilitator, the future participants will:
Take part in activities around biodiversity, the environments that surround us (forests, rivers, gardens, etc.) and the professions of zoological parks.
Discover our impact on the environment and think together about alternatives.
Make objects intended to enrich the environment of the animals present at PAL and to promote the conservation of local species
Promote their activities and educate others