ENGAGE YOUR COMPANY ALONGSIDE THE FOUNDATION...
Become a patron!
By becoming a patron of the Le PAL Nature Foundation, you can contribute to safeguarding the biodiversity on which you depend. You can become a committed player by developing your CSR approach. You can also take action on your own scale by "doing your part".
One day, says the legend, there was a huge forest fire. All terrified animals, aghast, watched helplessly disaster. Only the little hummingbird was busy, fetching a few drops with its beak to throw them on the fire. After a while, the armadillo, annoyed by this ridiculous agitation, said to him: "Hummingbird! You're not crazy ? It is not with these drops of water that you will put out the fire!" And the hummingbird replied, "I know that, but I'm doing my part."
Why engage your business?
To allow you to get involved in the preservation of biodiversity and natural resources, in France and abroad
To establish your convictions and spread them among your employees and your customers
To associate your name with the protection of fauna and flora by supporting a local foundation
To benefit from a tax exemption of up to 60% of your donation within the limit of 5‰ of your turnover
Photo credit: Helpsimus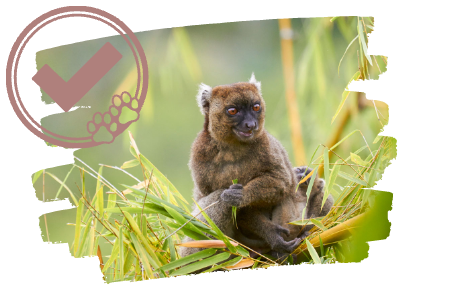 How to engage your business?
By becoming a partner (donation of prizes, donation or loan of equipment), by communicating on the activities of the Foundation in your company.
By becoming a patron via a simple donation to the Friends of the Le PAL Nature Foundation (without compensation)
By becoming a "sponsor" of an animal via the formula adapted to your budget according to the table below (with consideration)
THE PAL NATURE FOUNDATION
Some numbers...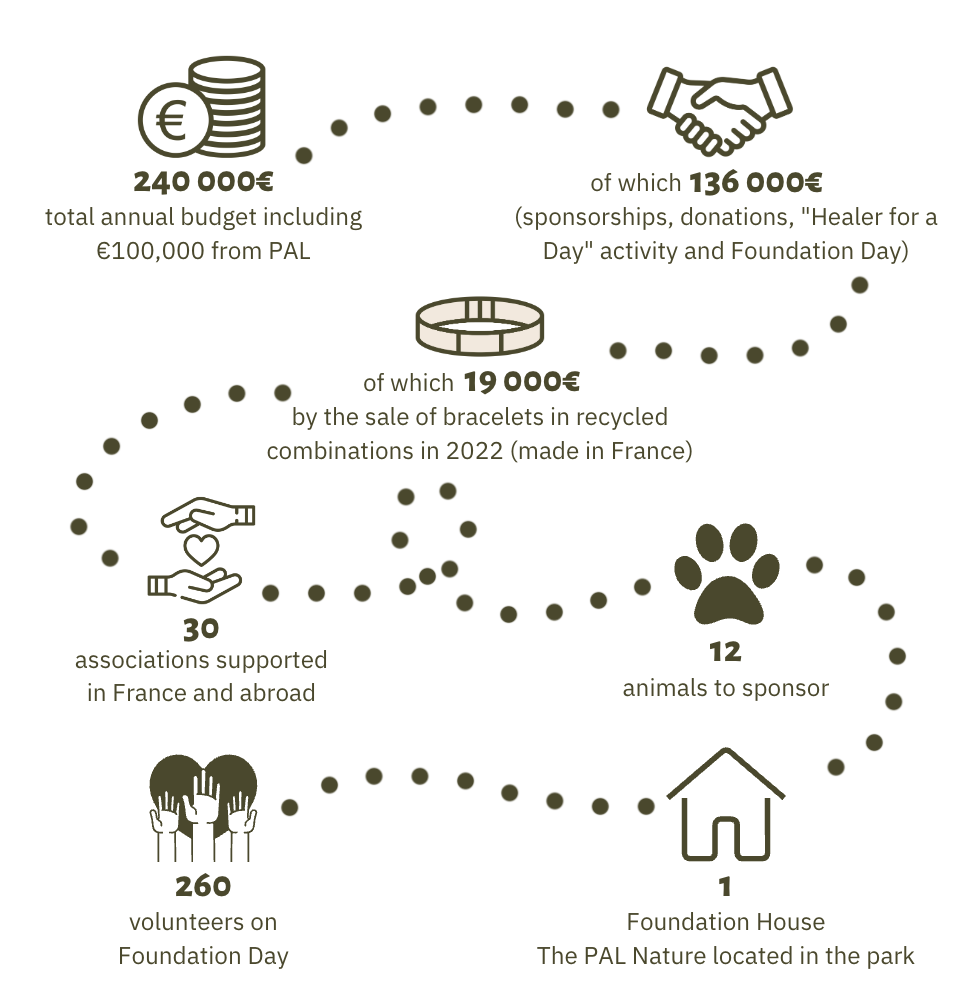 THEY SUPPORT US...
Our patrons
Prefac - creator and manufacturer of concrete products
Lasimone Bakery and Pastry Shop - Moulins sur Allier
Bull'in Charolais - bowling
Temps Danse - dance studio