3 hours of immersion...
Realize your dream of becoming a pet groomer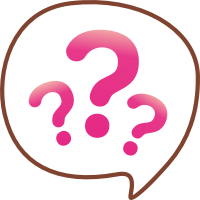 Do you want to book a stay?
Please note, if you wish to book a stay with your Caregiver for a Day activity, please specify this in your activity booking form as well as when booking your stay.
Accompanied by an animal trainer specialist in the sector you have chosen, discover behind the scenes of the PAL and the many secrets it contains. Meal preparation, cleaning and maintenance of animal spaces, animal observation, backstage discovery, discussions with the trainers... An unforgettable moment in contact with the animals and their trainers!
Choose your animal sector:
Sea creatures (Patagonian sea lions, seals, marine calves, Cape penguins, Asian otters)
Carnivores* (Asian lions, Sumatran tigers, Canadian wolves, meerkats...)
Asian elephants
Icons* (different sectors including carnivores, primates, falconry, Asian elephants...)
Falconry (parrots, owls, red ibis, vultures...)
Herbivores* (tapirs, wallabies, Rothschild giraffe, hippos ...)
Primates (chimpanzees, lemurs, white-handed gibbons, mandrills...)
*activities available in October, for Lodges only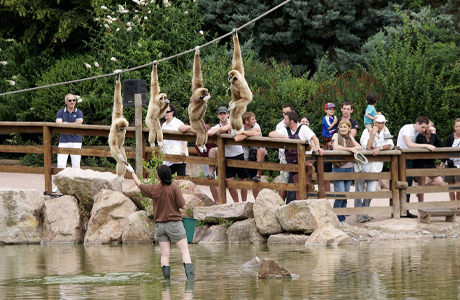 Questions / Answers
Are these activities available throughout the year?
All activities are available from April to September, every day when the park is open during the 2023 season.
The "sea creatures" activity is not available during August.
Activities with * are also available during October, but only for people who have booked Lodges.
What conditions are required for this activity?
You must be 10 years old or over
10 and 11 year olds must be accompanied by adults, for whom there is a charge of €80
2 people may take part in the same activity as long as one of them is 16 years old or over
The activity may be available for 2 people
For disabled visitors, the "Icons" Keeper for a Day is the only option available and they must be accompanied. Please indicate your disability at the end of the "Registration request form" in the "comments" section
For people who have booked accommodation in PAL Lodges or Savana RESERVE, please provide your booking number or dates of stay at the end of the "Registration request form" in the "Comments" section.
How do I pay for my activity?
You can pay for the activity either by bank check or directly by bank transfer.
How do I book?
You must create an account or be logged in to make a reservation request
Registration requests can only be made using the online form
This form is not a booking.
If you wish to make a booking request for more than one person and for different activities, complete one form only and leave a comment including the number of people and the activities you want.
Requests are processed in the order.
You will be contacted by telephone to process your booking, subject to availability.
Please make sure you provide your telephone number so that we can contact you.
« We will return ! »

We were delighted with this activity with the careful Aurelie. We enjoyed sharing this moment with a passionate person, available to answer all of our questions and to listen. We plan to participate in this activity next year to discover more species and the great daily work you do.

Avis de Tanguy and Amélie - SDJ Emblematic

« A moment that will remain engraved! »

We learned a lot about the animals and the organization within the park, it was really a very natural and friendly exchange. [...] It was great to discover the wings and the park before the opening, one feels really privileged. Thank you all for what you do on a daily basis.

Avis de Aurélie - SDJ Carnivores

« Sharing a passion »

We were lucky to have a super carer, very professional, smiling, caring who knew how to share her passion and answer all our questions to me and my little cousin. Leelou, the keeper who was with us for 3 hours, was very warm and was able to show us the different roles of a keeper in a zoo, so much so that my little cousin now wants to make it her job.

Avis de Lola - SDJ Herbivores