NEW FOR 2022...
An immersion in nature
Offer young people aged 8 to 17, five days of adventure at the PAL and one night in a bivouac to discover the park's animals and local biodiversity. The opportunity for them to marvel at nature to better understand and protect it. The activities of the week will be on the same model as what is currently offered with the Le PAL Academy:
different games to get to know the park and its animals better
workshops to slip into the skin of animal caretakers
observations to better discover the local biodiversity
A red thread around a group project will be set up with the children throughout the week. The latter will end with a night in a bivouac in the park, the perfect opportunity to explore nature at dusk.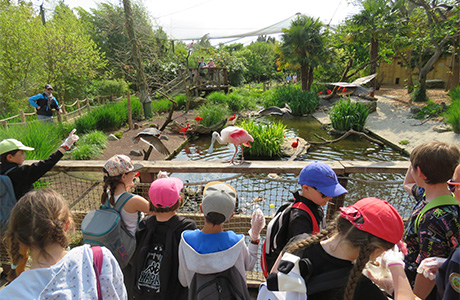 Service and prices
5 days of adventure and one night in a bivouac
Meals and snacks are covered
300€ per person
Questions answers
ARE THESE ACTIVITIES AVAILABLE ALL YEAR ROUND?
Summer camps are available on July and August.
2 groups will be welcomed each week and will consist of 10 participants of the same age group.
The camp takes place from Monday to Friday noon, with a night in a bivouac on Thursday evening. If they wish, children have access to the park on Friday afternoon without the activity leaders, they must have a waiver or be accompanied by an adult.
Warning, only the night in bivouac is supported by Le PAL. Monday through Wednesday, camp runs from 9 a.m. to 5 p.m.
WHAT ARE THE REQUIREMENTS FOR THIS ACTIVITY?
Be between the ages of 8 and 17.
HOW CAN I SET MY ACTIVITY?
You can pay for the activity either by check, ANCV holiday vouchers or directly by bank transfer.
HOW CAN I BOOK?
You must create an account or be logged in to make a reservation request
Registration requests can only be made by completing the online form
This form is not a reservation.
Requests will be processed in order of arrival and within 1 month.
You will be contacted by phone to make your reservation subject to availability.
Remember to enter your phone number so that we can contact you.