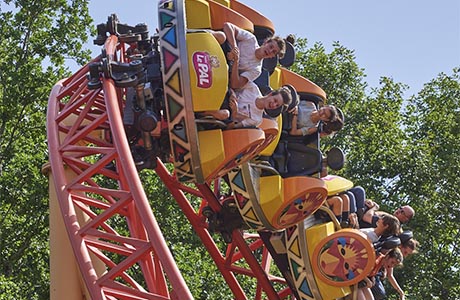 What is Rapid'Sensations ?
The Rapid'Sensations* gives access to 6 attractions depending on the size of accessibility, only 1 passage per attraction. On busy days, skip the line and enjoy quicker access to the flagship attractions of Le PAL park.
Single price: €12
Please note, the sale is limited to 200 Rapid'Sensations per day. It is neither exchangeable, refundable nor resellable.
Valid for 1 day only
at the cash desk: to be purchased on the day of the visit
online: to buy at least 1 day before your visit to PAL
*Rapid'Sensations is not an entry ticket.
1 priority pass at 6 attractions
From 1m:
Azteka, the mine train
The Descent of Colorado
The Canadian River
The Twist
From 1.20m: