Ticket unavailable for the 2020 season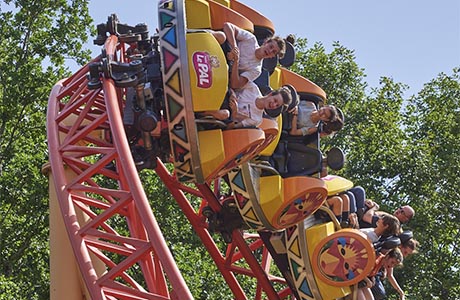 What is Rapid'Sensations ?
Rapid'Sensation* gives access to a priority pass at 6 attractions depending on the size of accessibility. On days with higher attendance, do not queue any longer and enjoy faster access to the flagship attractions of Le PAL park.
Single price: €12
Please note, the sale is limited to 200 Rapid'Sensations per day. It is neither exchangeable, refundable nor resellable.
*Sold only at checkout, Rapid'Sensations is not an entry ticket.
1 priority pass at 6 attractions
From 1m:
Azteka, the mine train
The Descent of Colorado
The Canadian River
The Twist
From 1.20m: