Like a dog...
A great explorer
The dwarf pig, however intended for animal experimentation, makes today a very good pet. He is as intelligent as a dog and very good company. He is also a great explorer very curious to discover what surrounds him. He has a remarkable ability to adapt and integrate into a new environment
Adopting a dwarf pig should be well thought out and beware of scams. It is preferable to visit a farm and respect the age of weaning
The terms "extra dwarf" or "toy" are actually marketing terms. They have little pointy ears, a little straight tail with a feather duster at the end. It has a fairly short snout compared to its head. He grew up to the age of 3. He often goes for his food by searching the ground. He is also very fond of the sun.

Habitat

It is mainly found on farms and as pets.

Food

It feeds mainly on grasses and plants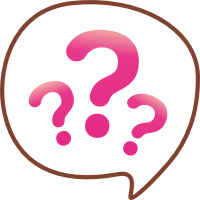 Did you know ?
The miniature pig is often the size of a Labrador and can weigh as much as 30 kg
At PAL...
More than 1 000 animals
A zoological reserve populated by Asian elephants, giraffes, lions, tigers, hippos, chimpanzees, gibbons, wolves, ostriches ... Animals evolving in their reconstituted natural environment, to discover as a family.
All animals