Contribute to conservation...
With the Vintage from the Le PAL Nature Foundation!
The PAL Nature Foundation has joined forces with the Père Saint-Oy Brewery in Diou to create a local white beer. In addition to savoring a quality beer, by tasting the vintage, beer lovers contribute to the conservation of nature. Indeed, part of the funds generated by the sale of this beer is donated directly to the Le PAL Nature Foundation.
Where to buy it?
Available in several points of sale in the region, here is the list of places where you can find the Vintage of the Le PAL Nature Foundation:
Entr'Allier Besbre et Loire Tourist Office in Dompierre-sur-Besbre
Entr'Allier Besbre et Loire Tourist Office in Varennes-sur-Allier
The Counter of the Regions in Moulins
KIRIEL in Dompierre
La Musette in Saint-Leon
Layat farm in Trézelles
Did you recognize it?
On the bottle label, a well-known little detail is visible… It perfectly sums up the Foundation's philosophy: the hummingbird.
To create it, we called on the talented designer with whom we collaborate regularly: Lilly On The River. Thanks to her, the Vintage de La Fondation is adorned with a beautiful colorful label.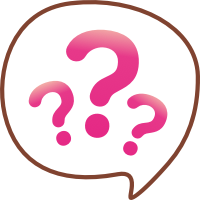 Support The PAL Nature Foundation
I want to support endangered species and their habitat, and contribute to the well-being of local populations.
i make a donation
Fill up on new things!
Our last News
Births, new arrivals, new arrivals, tips, tricks, theme days ... Stay informed throughout the year of the latest news from the park. Your favorite park will no longer have any secrets for you!
All the News