Conserve biodiversity through music
The CRAPA'UT Festival is back with lots of surprises!
See you on June 3, 2023 in Cressanges for the CRAPA'UT Festival ! The result of a collaboration between the Fondation Le PAL Nature and the Communauté de Communes du Bocage Bourbonnais, the Town Hall of Cressanges and its Amicale Laïque, this festival demonstrates our common commitment to the preservation of nature and biodiversity.
An artistic and musical program not to be missed
Get ready to be transported by a breathtaking musical program during the 2023 edition of the CRAPA'UT Festival. Renowned local and national artists will thrill you to the rhythm of their haunting melodies:
Temps Danse 03 will illuminate the evening with its grace and virtuosity
Le Caribou Volant, a committed group that will amaze your senses
La Rock Ska Blanca, or the Clermontois who will set the mood
And to end on a high note, OLOJUNI will be present for an exceptional performance.
Stands and events for all lovers of biodiversity
The Echo Festival CRAPA'UT is the ideal opportunity to discover and get involved in the preservation of our environment. 3 captivating stands will highlight different aspects of biodiversity:
Special entertainment awaits you in the family area
Before sharing on site thanks to local producers and restaurateurs, take a tour of the family space and the craftsmen's market.
Discover different inspired and inspiring local actors:
Fox and the Butterfly Effect, will offer you an enigma around local biodiversity
The Social Center 1, 2, 3 Bocage will invite you to take part in a quiz and a CRAPA'UT course
SICTOM Sud Allier will make visitors aware of waste prevention
Book your end of the day from 5 p.m. and join us to celebrate nature, music and biodiversity during this unforgettable day at the CRAPA'UT Festival!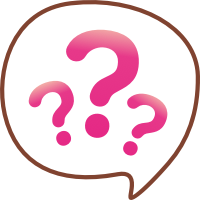 Want to know more about the event?
Visit the Facebook page of the CRAPA'UT festival to find out more about the organization of the event, the program and the actors present at the 2023 edition.
MORE INFORMATION
Fill up on new things!
Our last News
Births, new arrivals, new arrivals, tips, tricks, theme days ... Stay informed throughout the year of the latest news from the park. Your favorite park will no longer have any secrets for you!
All the News