Raising awareness for conservation
Back to Herbivore Theme Day 2023
A big thank-you !
Sunday, June 18, 2023 was the Herbivore Theme Day. Thanks to your participation, the Le PAL Nature Foundation was able to collect €828.42 for conservation compared to €640.90 in 2022.
What was the program?
Did you miss the appointment? We summarize the day for you.
On the occasion of this second 2023 Theme Day, the Le Pal Nature Foundation had everything planned. Healer stands have been set up to allow you to discuss the different ways to occupy herbivores during food intake.
Visitors were also able to take part in our 100% winning raffle with immediate winnings (€2 per ticket) and in our "HOW ABOUT" game. A zebra plush to be won was the key if you could estimate the right weight of a hay net for the zebras.
Finally, our partner the Entr'Allier Besbre et Loire Tourist Office honored us with his presence and his good humor.
Don't miss our next meeting! On July 15, 2023, in the alleys of the PAL towards the red panda enclosure, take part in the "Asia Day" of the Le PAL Nature Foundation which will honor white-handed gibbons, elephants and red pandas.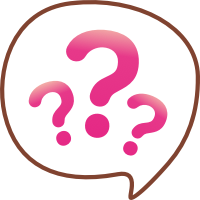 Support the PAL Nature Foundation
Get involved alongside the Le PAL Nature Foundation, and participate in the conservation of endangered species around the world.
I MAKE A DONATION
Fill up on new things!
Our last News
Births, new arrivals, new arrivals, tips, tricks, theme days ... Stay informed throughout the year of the latest news from the park. Your favorite park will no longer have any secrets for you!
All the News