A day of exchange for...
Raising awareness about the conservation of fauna and flora
See you on October 9, 2022 for Le PAL Nature Foundation Day!
What is the purpose of this day?
Every year, at the same time, the Le PAL Nature Foundation organizes its famous: Foundation Day. In addition, with more and more people each year, this unique day is an opportunity to raise awareness in our publication about the protection and conservation of biodiversity. Accompanied by several associations and PAL trainers, all will be at your disposal to answer all your questions.
Because we are committed to saving our planet, take advantage of this day to discover or rediscover the Sustainable Village.
In the program...
For this 11th edition, throughout the animal park, young and old will have the opportunity to participate in exceptional entertainment. At the Foundation's stand, a sale of several cute eco-responsible goodies will be organized. All funds raised on this day will be reversed to participating charities.
On the practical side, the entry to participate in this day is 10 € (single price). Season Passes and CSE tickets are not accepted. On-site catering will be possible in our restaurants. The Comptoir de l'Ours will also be accessible to allow you to leave with sweet memories. For more information, we invite you to visit the dedicated Facebook page.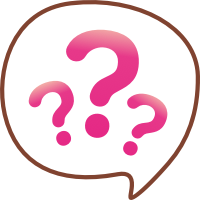 Faites la connaissance d'un animal du PAL et choisissez de l'accompagner pour une année et ainsi soutenir son espèce et son habitat aux côtés de la Fondation Le PAL Nature.
JE DEVIENS PARRAIN
Fill up on new things!
Our last News
Births, new arrivals, new arrivals, tips, tricks, theme days ... Stay informed throughout the year of the latest news from the park. Your favorite park will no longer have any secrets for you!
All the News