Summary of the situation...
The Giant Armadillo Conservation Program
PAL is financially helping The Giant Armadillo Conservation Program to establish the community fire brigade with the goal of protecting 1,500 km2 of Nhecolândia Pantanal. Since the end of March, two expeditions have been carried out by the Institute for Ecological Research:
The first to check camera trap grids and replace batteries and cards
The second, longer, at the end of May, to find and monitor giant armadillos.
Despite the drought since late May, The Giant Armadillo Conservation Program team has tracked down all the animals they are currently monitoring (3 females and 2 males) using their telemetry devices. The youngest female, Sara, is three years old. She is still occupying her mother's territory, but will soon leave it, according to the observed data. The teams would therefore like to continue to follow her, despite the short-range implant. Previously, the trace of 2 animals had been lost for these reasons.
On the other hand, the giant armadillo mother should give birth soon! This is excellent news because giant armadillos are becoming increasingly rare: in the Sooretama reserve, there are only 2 or 3. This is why the association is working with NGOs to try to increase the protection of the Sooretama reserve and above all prevent a second highway from being built through the park. It is regrettable that deforestation has increased by 43% since 2019, further threatening the survival of giant armadillos in the Pantanal. In 2020, 0.5 hectare of Pantanal was lost every day.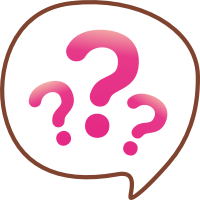 Support the Institute for Ecological Research
You too participate at your level in the support of Giant Armadillo and make a donation to The PAL Nature Foundation at the Institute of Ecological Research!
I MAKE A DONATION
Fill up on new things!
Our last News
Births, new arrivals, new arrivals, tips, tricks, theme days ... Stay informed throughout the year of the latest news from the park. Your favorite park will no longer have any secrets for you!
All the News