Reptile plaques for...
Protect local wildlife
As part of the park's Sustainable Entertainment policy, the Le PAL Nature Foundation and its intern Esteban have set up reptile plaques. The interest is to provide a habitat for the lizards and snakes present on the PAL site.
Let's help the reptiles get warm!
Esteban, intern at the Le PAL Nature Foundation from May to July 2023, supported the Foundation in the process of protecting and raising awareness of local wildlife. He's the one who installed these reptile plaques.
But what are they really for? You should know that reptiles are "poikilothermic" animals, that is to say that they do not produce their own heat. To increase their body temperature and keep warm, they need the help of the sun. The installed plates are intended precisely to warm the reptiles. To do this, the animals settle on or under the plates made of recycled sheet metal then heated by the rays of the sun.
What interest for PAL?
The plates also have a scientific interest for us. They are inventoried in order to provide data on the number of reptiles that frequent the park on a daily basis.
In the short term, PAL caretakers can determine the state of the natural environment and thus preserve local species (we speak of "in situ" conservation)
In the long term, they make it possible to have a follow-up of the evolution of the number of reptiles thanks to the comparison of the statements.
But above all, thanks to them, we can now issue diagnoses in order to predict a potential degradation or improvement of the site from an environmental point of view.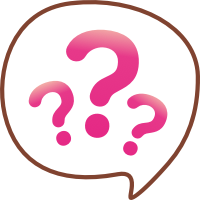 Support the PAL Nature Fondation !
Get involved alongside the Le PAL Nature Foundation, and participate in the conservation of endangered species around the world.
I MAKE A DONATION
Fill up on new things!
Our last News
Births, new arrivals, new arrivals, tips, tricks, theme days ... Stay informed throughout the year of the latest news from the park. Your favorite park will no longer have any secrets for you!
All the News