€7,450 for biodiversity
A generous donation for the MakiGo association
This year, the Le PAL Nature Foundation paid €7,450 to the Maki-Go association to enable the team on site to manage and carry out the mission to protect the fauna and flora in Benign. The association aims in particular to act to put an end to timber trafficking and the poaching of endangered species and has chosen to focus on the sacred forest of Kikele.
What about mission progress?
A few weeks ago, the measurement phase of the space to be protected of 156 hectares was completed. One more step in the progress of this beautiful project. The next step is to file the papers at the town hall, to obtain the agreement of all local stakeholders, including neighbors of plots.
What is the donation from the Le PAL Nature Foundation used for?
In addition to helping to develop the conservation mission, the funds are also used to pay the eco-guards who carry out daily patrols in the field, collect data and raise awareness about the protection of fauna and flora.
In addition to what was distributed by Le PAL during the last Foundation Day (t-shirts, pants, boots...), this financial support also allows the purchase of new equipment for the eco-guards:
A new phone for the team curator
Inner tubes and tires for motorcycles
Boots to protect rangers during the rainy season
A total of €3,494.13 was used to meet equipment needs.
The rest of the amount paid by the Le PAL Nature Foundation will be used by the association to develop the projects already underway.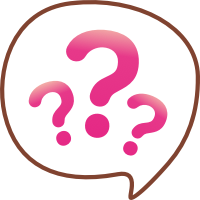 Alongside the PAL Nature Foundation and the Foundation's projects, you too can contribute to safeguarding biodiversity in France, Benin, the Democratic Republic of Congo and Ecuador.
I Make a donation
Fill up on new things!
Our last News
Births, new arrivals, new arrivals, tips, tricks, theme days ... Stay informed throughout the year of the latest news from the park. Your favorite park will no longer have any secrets for you!
All the News