The protection of giant armadillos
How do you fight deadly fires?
Over the past 10 years, 3 giant armadillos have been lost to fires.
After much discussion, 10 ranches around Baía das Pedras have been trained and equipped so that they can prevent and fight future fires. 500km2 of the Pantanal will be protected. This will be the first community firefighting initiative in the Nhecolândia du Pantanal sub-region.
Essential equipment, such as a chainsaw or a portable blower, will be given to each ranch, but also personal equipment for 5 people. All that remains is to distribute them. Training is also planned in Baía das Pedras at the end of June 2021. Landowners and ranch employees will be trained in the use, storage and maintenance of firefighting equipment.
An app for beekeepers
In May, an experienced beekeeper was hired into the association to help more beekeepers mitigate the threat of giant armadillos to their hives. Indeed, the hives were being run over by the animals. Beekeepers and armadillos still need to giants coexist.
An application is being created in which beekeepers can record all events related to giant armadillos, such as beehive attacks. The application will also be used to maintain regular communication between beekeepers and the Armadillo & Honey project, in order to be able in turn to raise awareness and improve mitigation strategies.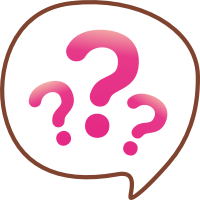 Help us protect the giant armadillos
If you also care about this cause, make a donation to the Institut de Recherche Écologique through the Le PAL Nature Foundation. Every donation counts to save giant armadillos from extinction!
I MAKE A DONATION
Fill up on new things!
Our last News
Births, new arrivals, new arrivals, tips, tricks, theme days ... Stay informed throughout the year of the latest news from the park. Your favorite park will no longer have any secrets for you!
All the News