Work hand in hand...
...for African penguin conservation with SANCCOB!
A few months ago, our Otariland manager, Anne-Sophie SIMONET, went on a mission to South Africa to meet the SANCCOB association, a project of the PAL Nature Foundation. We interviewed her to tell us more about this useful journey.
Can you tell us about your recent assignment in South Africa?
I had the chance to go on a mission to South Africa from October 29 to November 5, 2022, with the film crew of M6's Zone Évasion show. I was mandated by the Le PAL Nature Foundation, which has been supporting the SANCCOB association for years.
What were the objectives of your mission?
I left to learn more about the conservation actions carried out by SANCCOB thanks to the support of the Le PAL Nature Foundation. I wanted to discuss with the members on different subjects such as hand-feeding techniques, their material and human needs, and to learn lessons for Le PAL. I also visited the SANCCOB Cape Town centre, which specializes in the breeding, care and release of sick, injured, abandoned and oiled seabirds.
Can you tell us more about the actions carried out by the association?
The Cape Town center rehabilitates, releases and rescues hundreds of seabirds every day, from two major colonies in South Africa:
The Boulder Colony, located in Stiller Stone National Park
Stony Point Colony, located in Betty's Bay
To carry out their mission, SANCCOB employs about twenty volunteers and rangers, under the protection of the conservation authorities. Their existence is made possible thanks to the financial support of the Le PAL Nature Foundation. Finally, many volunteers and trainees are trained in handling and care techniques, under the supervision of zoological professionals and veterinarians.
LEARN MORE ABOUT THE SANCCOB CAP TOWN CENTER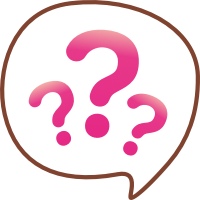 Alongside the Le PAL Nature Foundation and the Foundation's projects, help save CAP penguins in their natural habitat.
i make a donation
Fill up on new things!
Our last News
Births, new arrivals, new arrivals, tips, tricks, theme days ... Stay informed throughout the year of the latest news from the park. Your favorite park will no longer have any secrets for you!
All the News