A thrilling quiz...
…pour en apprendre plus sur le parc
Paline, an eternal fan of our park, decided to test our newsletter subscribers' knowledge of the park. Last month, she organized a special quiz for the #50ansLePAL. If you found the 10 correct answers, you were selected for our draw... But then, were you right? Answer now!
1. In what year was Le PAL created?
It was in 1973 that PAL made its appearance! Fruit of the brilliant idea of an Auvergne passionate about animals, it was in 1973 that he decided to realize his dream and created the first French park to combine attractions and animals!
2. For the #2023 season, how many attractions do we have?
This year, for the #50ansLePAL, our visitors can enjoy 30 attractions. From strong sensations for the more adventurous to gentle sensations for the little ones, including attractions for the whole family. At PAL there is something for everyone, regardless of age!
3. Out of 12 months, how long is the PAL open to visitors?
Each year, Le PAL reopens its doors to our visitors from April to the end of September, i.e. 6 months of the year.
4. What is the name of the Founder of PAL?
Nature and animal lover and entrepreneur at heart, Mr André Charbonnier is the one without whom Le PAL would never have seen the light of day. Victim in 1968 of a serious car accident, it was after a long convalescence that he decided to sell his business to realize his dream.
5. In what year was the Le PAL Nature Foundation created?
This year the Le PAL Nature Foundation is also celebrating its anniversary... Created in 2008, for 15 years already, it has been working for the conservation of biodiversity and in particular endangered wild animal species and their habitats all over the world.
6. How many suites overlooking the African savannah does the Savana RESERVE hotel have?
Building on the success of the Lodges, Le PAL has expanded its atypical accommodation offer with the successful launch in June 2021 of the Savana RESERVE. This hotel consists of 60 suites or 300 beds spread over 3 levels in 5 buildings. Equipped with a large dining room, a covered terrace and a bar area by the river facing the savannah, the trip to Africa is guaranteed!
7. What label did the park receive in 2021 to reward a continuous improvement approach in terms of Corporate Social Responsibility (CSR)?
In 2021, PAL obtained the "Sustainable Entertainment: Responsible Emotion" label. Initiated in 2018 by the Syndicat National des Espaces de Loisirs, d'Attractions et Culturels and 10 pilot leisure and cultural sites, this label invites and supports park managers to engage in a process of continuous improvement in terms of corporate social responsibility (CSR). It takes up the three pillars of sustainable development: social, economic, environmental. PAL is the 1st site to reach the highest level, "Experienced", of this label.
8. Last year, what was our novelty?
Last year, Le PAL welcomed a new attraction to its park: La Rivière du Lion. A playful and educational playground that transports children up to 12 years old into an African jungle crossed by a river that comes alive with 15 water games that they can operate.
9. Originally, Le PAL was: an amusement park or an animal park?
When it was created, PAL was an animal reserve built on the farms of its founder's parents. With his success was immediate and very quickly, to enhance the attractiveness of the park, he decided to install attractions.
10. In what year was Jack the Asian elephant born in the park?
After 22 months (688 days) of gestation our elephant Nina gave birth to Jack (129.5 kg and 0.89 cm at the withers) in May 2021 on the park. This is her third baby after Jade, born in May 2008 and Tom in March 2014.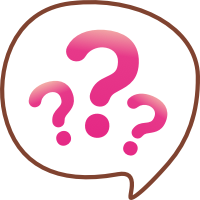 Live the full experience of #50ansLePAL
Because one day is not enough to visit our entire park, share a night in the heart of #NaturePALpitante. #LodgesduPAL or at the #SavanaRESERVE hotel, which one will you fall for?
DISCOVER THE STAYS
Fill up on new things!
Our last News
Births, new arrivals, new arrivals, tips, tricks, theme days ... Stay informed throughout the year of the latest news from the park. Your favorite park will no longer have any secrets for you!
All the News