The Maras family is growing
The arrival of 2 young male Maras
Traveling for conservation
The Mara, also called the Patagonian hare, is a rodent native to Argentina. Today, this species is listed as Near Threatened by the International Union for Conservation of Nature (IUCN). With a conservation objective, coordinators around the world therefore regularly organize international transfers. In this way, they ensure the genetic diversity of species and thus the conservation of global biodiversity.
On November 11, Croft and Coulpa, two young one-year-old Maras males, were transferred to our animal park. Coming straight from the ZAO park of Sanary-Sur-Mer, these two rodents enlarge our Maras family. We now have 6 Maras in the park!
A great arrival for a new adventure!
After traveling from Sanary-Sur-Mer to PAL in the company of animal caretakers, Croft and Coulpa were directly connected with their new roommates. From now on, they cohabit with the other Maras of PAL, our Tapirs and our Capybaras. All share a beautiful territory, in which they particularly like. To the delight of our teams and those of the ZOA park in Sanary-Sur-Mer, everything is going very well. Our two friends have integrated very well with the rest of the group. A great adventure begins!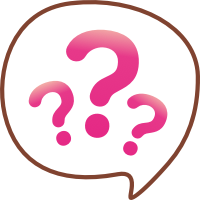 Support the Le PAL Nature Foundation?
I want to support endangered species and their habitat, and contribute to the well-being of local populations.
I make a donation
Fill up on new things!
Our last News
Births, new arrivals, new arrivals, tips, tricks, theme days ... Stay informed throughout the year of the latest news from the park. Your favorite park will no longer have any secrets for you!
All the News