5 days to discover #NaturePALpitante...
In the shoes of a PAL employee
New thematic camp for children!
This year, Le PAL Summer Camps are offering a whole new adventure for your children aged 13 to 16! Available only from August 7 to 11, 2023, you can now register your children for the thematic camp "Discovering PAL professions"
An immersion in the world of PAL
For 5 days from 9 a.m. to 5 p.m., your little adventurers are immersed in the world of PAL. Day after day they will discover the different professions that make up our park.
On the program: discovery behind the scenes of our amusement park and animal park and workshops on the professions of caretakers and gardeners!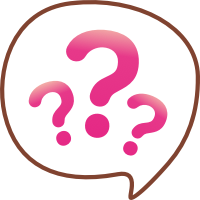 Take part in Les Camps d'Été Le PAL
Book your place now and give your children a #PALpitant experience they will remember for a long time!
I'm registering
Fill up on new things!
Our last News
Births, new arrivals, new arrivals, tips, tricks, theme days ... Stay informed throughout the year of the latest news from the park. Your favorite park will no longer have any secrets for you!
All the News