Share with family or friends...
An immersive experience
It's time to draw your guns to freeze the crazy mushrooms! On April 29, 2023, Champi'folies opened its doors for the first time to our visitors.
Your mission ? (if you accept it)
Aboard 6-seater cars, let yourself be transported from the countryside to the city. But watch out for mushrooms! Stressed by industrial pollution, they are multiplying at breakneck speed... To put an end to this mad invasion, we need your help. Load up your guns, and get ready to freeze the most mushrooms! An adventure full of twists and turns to share with family or friends.
A crazy project
Result of a collaboration with the best specialists in the world, we have put know-how in the spotlight: France, Quebec, Italy and Belgium. Still little known in France, Champi'Folies is a one-of-a-kind immersive experience that required investment of 3 million euros! Because offering a unique experience to our visitors is priceless, we are proud to present our new attraction with a "funny chilling" atmosphere...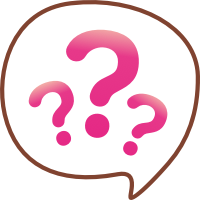 Live the full experience of #50ansLePAL!
This year, share unique moments with friends or family in the heart of #NaturePALpitante. To make sure you don't miss the event, book your tickets now !
I BUY MY TICKETS
Fill up on new things!
Our last News
Births, new arrivals, new arrivals, tips, tricks, theme days ... Stay informed throughout the year of the latest news from the park. Your favorite park will no longer have any secrets for you!
All the News