At the Beekse Bergen Safari Park in the Netherlands...
Banania contributes to the conservation of its species
What is EEP?
Faced with threats to biodiversity Le PAL is committed to actively participating in the protection and conservation of its species. Thus, our animal park, like the PAL Nature Foundation, is involved in various programs. Also, for several years he has participated in the European Breeding Program (EEP) which aims to conserve endangered species in Europe.
Our program member: Banania
Now listed as an endangered species, Grévy's zebra is part of the EEP along with many other endangered species. 8 stallions who have stayed at Le PAL are enrolled in this program. Banania, our adult male stayed at Le PAL from 2008 to 2011. This young colt had the chance to grow up surrounded by his very playful little friends. Since he reached his sexual majority he has traveled across Europe for the well-being of his species.
His integration in the Netherlands
It was in Spain that his journey began. Banania is regularly integrated with different groups of females in order to breed and repopulate its species. Recently, the young stallion arrived at the Safari Park in Beekse Bergen. Located in the Netherlands, no less than 150 animal species thrive in this fabulous park, including Grévy's zebras. To our delight, the integration of the new resident to the rest of the group went very well. The mares were covered after a spectacular encounter. In just a few hours most women were already covered!
After 13 months of gestation, it is with joy that the Safari Park announced the birth of little foals. A great victory for the EEP! In a few years, the little ones will follow in the footsteps of their father Banania, and will in turn contribute to the conservation of Grévy's zebra.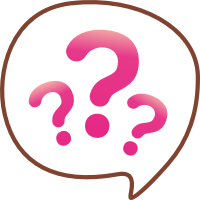 Support the PAL Nature Foundation
I work alongside the Foundation to support endangered species and their habitats, and contribute to the well-being of local populations.
I MAKE A DONATION !
Fill up on new things!
Our last News
Births, new arrivals, new arrivals, tips, tricks, theme days ... Stay informed throughout the year of the latest news from the park. Your favorite park will no longer have any secrets for you!
All the News