Recycling and pedagogy
You think you know Sea Lions?
This year, the Sea Lion Ballet is getting a facelift! Le PAL, committed to an environmental approach since 2007, presents to you, in the Sea Lion Ballet, an educational approach to recycling and life without plastic.
Through this ballet, sea lions show you how they communicate and organize themselves, a unique opportunity to learn more about these perceptive and intelligent marine mammals. Patagonian sea lions quickly understand the various signals and can display great dexterity.
In their relationship with the handlers, the Patagonian sea lions show a lot of character, without being spiteful ... an emotional complicity!!
Don't wait ! Come and discover this 'must see' presentation of Le PAL and, beyond that, observe the 700 animals of the park evolving in their natural environment.
You can also sponsor Henry, our Patagonian sea lion who will be introduced to you during the sea lion ballet!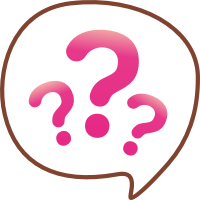 Did you know ?
The dark brown coloured males can reach a length of about 2.5 meters, plenty big enough to impress the audience!
At Pal...
The other shows
Learn more about the animals of the PAL with the animations presented by the trainers. A fun and educational moment for young and old.
All shows