i want to contribute to the survival of certain species
Sponsor a Le PAL animal
I am committed alongside the Foundation to support endangered species and their habitat, and contribute to the well-being of local populations.
Because all species play a role in the balance of ecosystems essential for life on earth, to protect them is to act for the good of the planet and the survival of future generations.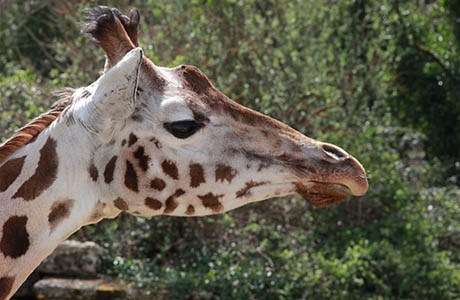 How to sponsor an animal?
Choose an animal, a formula and the amount of the donation from the list provided.
Complete the online donation form by paying with a bank card.
All documents* and counterparts (photo, file, certificate, tax receipt) will be sent to the person who pays for the sponsorship (if different from the sponsor)
The sponsorship is valid for 1 year. The donation made will go to an association supported by the Le PAL NATURE Foundation.
*Documents are sent within three weeks from the date of validation of the sponsorship
Good to know
When you donate to the Endowment Fund 'Friends of Le PAL Nature Foundation', if you are subject to income tax, then this amount is partially deductible from your tax. This reduction is equivalent to 66% of the amount of your donation up to 20% of your net taxable income. For example, donating €50 to the Le PAL Nature Foundation will result in a €17 refund after tax has been deducted. If you're a business, 60% of the donation is tax deductible up to a limit of 0.5% of turnover. (FIGURES ARE FRENCH TAX RATES)