Water games are in the spotlight this summer! the temperature is rising, the sun is beating down, and everyone is looking to cool off.
5 water attractions await you this summer
Alligator Bay: Quick, sailors! Climb aboard your boat and deftly aim at other ships with your water cannon! Be careful, you may get refreshed even in the queue! Laughter guaranteed
The Rapido: 3,2,1… GO! Which mat will slide best and go the furthest over the finish line? Climb the steps to get to the top and choose one of the 4 slides which will give you a moment full of emotion and fun! Hang on tight because the bumps can have a few surprises in store for you….
The Canadian River: are you ready for an impressive descent into the heart of Canada? The logs are cut just for you and now is the time to take them down! Laughter and splash guaranteed.
Down the Colorado River : a ride that will shake you up and get you wet! 390 meters of adventure in a buoy that can accommodate up to 8 people. Every ride is different, with waves splashing more or less on you. So don't hesitate to do it over and over again!
The Beaver River: an attraction for the little ones! Children can have the sensations they want and have fun cooling off. You can live this moment with the little one and create an unforgettable memory.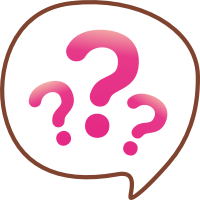 Save time on the day of your visit by purchasing your Smart Ticket only on our website. Dated ticket to be purchased at least 7 days before your visit.
I buy !
Fill up on new things!
Our last News
Births, new arrivals, new arrivals, tips, tricks, theme days ... Stay informed throughout the year of the latest news from the park. Your favorite park will no longer have any secrets for you!
All the News