Living in Canada and Alaska
So mysterious wolves
New in 2019!

Our north-western wolves are moving! Discover them from April 13, 2019 in The Forest of Wolves, come watch them from the panoramic bridge and let yourself be transported by the natural and wild environment to learn more about this animal still too little known and so mysterious.
Wolves live in hierarchical packs comprising a dominant male, a dominant female, subordinates and juveniles. Physical contact is highly important for maintaining social unity among wolves. Only the dominant male and female mate. The entire pack participates in hunting as well as rearing the cubs, especially when it comes to feeding.
North-western wolves, also known as Mackenzie valley wolves, live in Canada and Alaska, covering the wider Mackenzie valley.

Habitat

Canada and Alaska, covering the wider Mackenzie valley

Food

Carnivorous with omnivorous tendencies: cervids, small mammals, berries, roots, fruit, etc.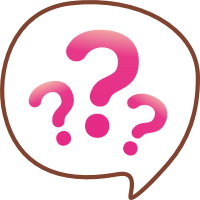 Did you know ?
The peculiarity of this subspecies is the great variability in the colors of its coat. In fact, in the same litter, there may be a gray, black, white or even yellowish cub.
North-western wolf
Discover his stories !
Learn more about this mysterious species from PAL's famous Yukon Valley!
At PAL...
More than 1 000 animals
A zoological reserve populated by Asian elephants, giraffes, lions, tigers, hippos, chimpanzees, gibbons, wolves, ostriches ... Animals evolving in their reconstituted natural environment, to discover as a family.
All animals