Of its kind, it is...
One of the largest diurnal raptors
The White-tailed Eagle is one of 10 sea eagle species found in the world. Although it is one of the largest diurnal raptors in Europe, it is not the largest of its kind. In comparison to its cousin; the Bald Eagle, symbol of the United States; the White-tailed Eagle can be recognized as its name suggests by its white tail, beige head and straw-yellow legs and beak. When the Bald Eagle is immature, its plumage is mostly brown with a dark head, black beak, and its iris changing from brown to yellow. The young will spend its first 5 years moulting each winter, sporting different plumages until it reaches its adult plumage.
A few European countries host a large population of White-tailed Eagles: Norway, northern Germany, the Baltic countries, Poland and Russia. However, in mainland France, the White-tailed Eagle last nested in the Ripaille forest in Thonon les Bains in 1892, so it is highly endangered in France!
The greatest threat to the White-tailed Eagle today is from habitat degradation and loss. However, our human activities also have an impact on this bird: pollution, the uncontrolled use of poison and collisions with wind turbines are also among the threats.
A study conducted in Finland showed that 60% of white-tailed eagle mortality is caused by humans.

Habitat

It is found in Greenland, in northern Europe, in Siberia, mainly on the sea coasts and in land near large rivers and lakes.

Food

It feeds on fish (dead or alive), birds (ducks, seagulls), mammals. It can feed on carrion and does not hesitate to steal prey from other predators (such as gulls, cormorants or otters)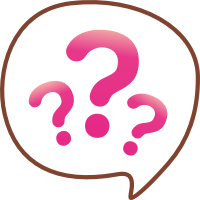 Did you know ?
The Bald Eagle does not hesitate to steal prey from other predators when it really needs it and resources are scarce.
At PAL...
More than 1 000 animals
A zoological reserve populated by Asian elephants, giraffes, lions, tigers, hippos, chimpanzees, gibbons, wolves, ostriches ... Animals evolving in their reconstituted natural environment, to discover as a family.
All animals