AN ESCAPE GAME TO BURY A SINGLE LIFE
Bachelor party at PAL
A friend of yours is getting married and you want to organize a bachelorette party or an original bachelor party? In groups of 4 to 10 people, come and participate in an Escape Game at PAL. On the program: search for clues, puzzles to solve, discovery of the most intimate secrets of our animals but above all an unforgettable moment with friends!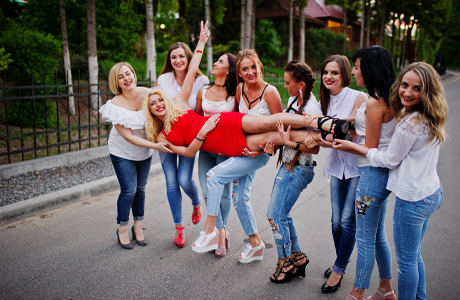 Service and price
1h30 of activity including 1h of escape game
€12 per person
The price does not include the entrance to the park
Optional 0.5L drink / person

Beer at 6 € / pers.
Alcoholic cocktail at 6 € / pers.
Non-alcoholic cocktail at 4 € / pers.
Questions / answers
Is this activity available all year round?
This activity is available from April to September, every day the park is open.
This activity is also available in October, only for people who book accommodation at the Lodges.
What are the requirements for this activity?
Group of 4 to 10 people that you constitute
For people who have booked accommodation in Lodges or Savana RESERVE, please specify your reservation number and dates of stay when booking.
How can I pay for my activity?
You can pay for the activity either by bank check or directly by bank transfer.
A deposit of 48 € will be requested upon booking
How can I book?
At what time can I do my activity?
There is no defined time slot, it is at the time of booking that you will schedule your activity, depending on availability
What outfit should I have?
A comfortable outfit, suitable for the outdoors and good footwear.
Disguises are accepted as long as they do not prevent you from walking.