The preservation of giraffes ...
Unexpected growth
The Association for the Safeguarding of Giraffes in Niger (ASGN) supports human populations residing in the giraffe habitat area, on the Kouré forest plateau. One of the principles is to promote the involvement of men in the management of the conservation of giraffes for a sustainable cohabitation.
Last of West Africa and unique representatives of the subspecies Giraffa camelopardalis peralta, these giraffes were once distributed by the thousands from Senegal to Niger. Decimated by the expansion of cultivated areas, hunting and the progression of desertification, their populations have been reduced.
Thanks to the actions of the ASGN to monitor giraffes and their habitat, to raise awareness and support villagers through the development of income-generating activities, the improvement of agricultural production, the installation of collective infrastructure and health support, the number of giraffes has continued to grow.
The ASGN, in accordance with one of its objectives, which is the preservation of the habitat of the giraffe, has decided to support the municipality in its fight against desertification by creating a nursery in Dantchandou, the town's capital. This nursery will be able to serve not only the villages of the municipality concerned in terms of plants, but also the populations of the municipalities of the giraffe zone who are in need. The proceeds of the Giraffes Day 2020 organized by the Le PAL Nature Foundation within the Le PAL park, were donated to support the creation of this nursery.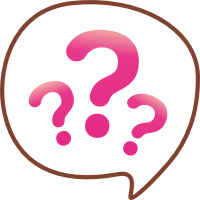 Did you know ?
The only association permanently in the field, ASGN has established a positive coexistence between populations and giraffes, the number of which now exceeds 600 individuals.
At PAL...
Others projects
The Foundation supports and supports financially, technically and humanly projects which, in France and abroad, offer lasting solutions to respond to the threats facing biodiversity, and in particular endangered wildlife species and their habitat.
All projects
What's up ?
News from the Le PAL Nature Foundation
Missions, actions, projects, partners, theme days ... Discover the latest news from The Le PAL Nature Foundation.
All the news