Saving the greater bamboo lemur
Never without the villagers
HELPSIMUS combines, within the framework of the Bamboo Lemur program, scientific monitoring of the species, protection of its habitat, development assistance for villages bordering groups of large Hapalemurs and funding for children's education. Its activities are concentrated in an area located near the Ranomafana National Park in the south-east of Madagascar.
In this area live around 400 Large Hapalemurs (or 40% of the number of wild Hapalemurs remaining in the natural environment) on a land degraded by slash-and-burn cultivation and the massive use of bamboo. This territory, on the edge of the National Park, is not preserved and the local populations are largely dependent on it since they cultivate it for food.
The Le PAL Nature Foundation has devoted various allowances and aids, in particular to the 34 guides responsible for monitoring lemurs. They work in shifts of 2, 10 to 20 days per month. Of 20 guards who watch over the rice fields and prevent attacks from greater bamboo lemurs. They work in teams of 4 (2 during the day and 2 at night). And the many cooks in school canteens and the creation of vegetable gardens. The equipment of all these people is renewed once a year.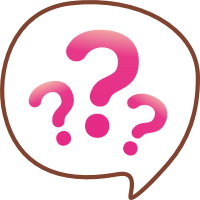 Did you know ?
One of the objectives of the HELPSIMUS association is to resolve conflicts of cohabitation between humans and animals by setting up sustainable actions for the management of natural resources and the territory.
At PAL...
Others projects
The Foundation supports and supports financially, technically and humanly projects which, in France and abroad, offer lasting solutions to respond to the threats facing biodiversity, and in particular endangered wildlife species and their habitat.
All projects
What's up ?
News from the Le PAL Nature Foundation
Missions, actions, projects, partners, theme days ... Discover the latest news from The Le PAL Nature Foundation.
All the news