Real little trickster ...
A very curious saïmiri

He lives with 9 other males: Bogota, Guapo, Guizmo, Néo, Pacha, Sao, Tao, Tingo and Uyuni. He gets along well with them and has a rather easy character!
In winter, it gains a few grams which it will lose again in the spring, when it has access to the island more frequently. One of his favorite activities, when the park is closed, is to sit in his hammock and look out the window at the neighbors opposite: the lemurs.
He likes to take it easy and he is a little less daredevil than Guapo… On December 23, he found himself stuck under the building trying to play on the pontoon, Guilhaume his trainer (and his diving suit). have recovered through the water, a little cool it must be recognized.
He has a little penchant for the pockets of keepers: he is curious and likes to visit them when they clean the lodges or come to visit them on the island.
His cute sin? Mealworms, insect larvae. The healers bring it every afternoon and Opie is looking forward to it!
He eats fruits, vegetables, eggs, chicken, seeds, nuts, dairy products, and a "cake" every morning! It is made up of all the vitamins and nutrients necessary for its species: a treat!
The Saïmiris share their island and their building with two yellow-breasted Capuchins: Dudo and Juan. In their natural environment, the saïmiris share their territory with the Capuchins and the ouakaris. Cohabitation is harmonious because each of these species lives at a different level from trees, which is why they complement each other.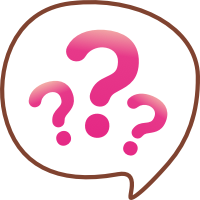 Did you know ?
Heard one summer: "Mom, what are those little yolks like? - these are Opies! " in reference to the godfathers panel located not far from his lodge.
At PAL...
Our animals to sponsor
Because all species play a role in the balance of ecosystems essential for life on earth, protecting them means acting for the good of the planet and the survival of future generations.
All the animals
What's up ?
News from the Foundation
Missions, actions, projects, partners, theme days ... Discover the latest news from The Le PAL Nature Foundation.
All the news