Protect an iconic animal!
An association carried by enthusiasts
"Knowing and Protecting the Red Panda" raises public awareness of the protection of the red panda and collects funds to help it in its natural environment. The association's volunteers have developed educational tools, which they offer free of charge, to promote this iconic, yet mysterious, animal.
The funds collected through the various events put in place are donated to programs for the protection of the red panda in the natural environment such as "Red Panda Network", an American association active in Asia for the red panda. In close collaboration with this NGO, the members of CPPR relayed in France to zoos the International Red Panda Day created by Red Panda Network in the United States in 2010. This event honors the red panda for one day and allows, through various activities, to collect funds for the protection of this touching species.
The Le PAL Nature Foundation financially supports this association in its trips to Nepal to monitor and complete the presence of the Red Panda Network. Every year, for several seasons, the Le PAL Nature Foundation has organized the Red Panda Day, the funds of which are donated to the CPPR. This association has also been participating in the Le PAL Nature Foundation Day for several years by raising public awareness of its actions through activities and other games.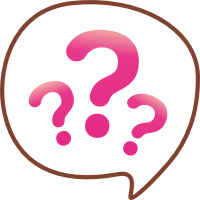 Did you know ?
The "panda project" saw the light of day in the summer of 2013, following the meeting of two female animal keepers wishing to contribute to the protection of biodiversity in general.
At PAL...
Others projects
The Foundation supports and supports financially, technically and humanly projects which, in France and abroad, offer lasting solutions to respond to the threats facing biodiversity, and in particular endangered wildlife species and their habitat.
All projects
What's up ?
News from the Le PAL Nature Foundation
Missions, actions, projects, partners, theme days ... Discover the latest news from The Le PAL Nature Foundation.
All the news