Act for biodiversity
Save the birds, but not only ...

The League for the Protection of Birds Auvergne is one of the large local associations of the LPO in France. Its goal is the protection of birds, biodiversity and natural environments. To achieve this objective, the LPO Auvergne is carrying out concrete actions in the region, thanks to the network of volunteers and its team of employees. The LPO is affiliated with the international organization Birdlife.
The LPO carries out studies and expertise on natural resources (national inventories, surveys of endangered species, international ornithological projects, etc.).
Each year, the LPO receives nearly 1,600 injured birds in its care center for wild birds, which are too often victims of the harmful effects of certain human activities (poisoning, road shocks, lead injuries, etc.). It protects sensitive species: red kite, harriers, terns, peregrine falcons ...
The LPO offers outings and activities throughout the year in Auvergne.
The LPO Auvergne was able to hold a stand, publicize its activities and raise funds on two occasions: the Penguin and Otter Day on September 9, 2020 then the Foundation Day on October 25, 2020.
La Fauconnerie du Parc Le PAL made 400 kilos of food available for the Clermont-Ferrand Wild Bird Care Center.
Since 2021, the Pal zoo has been receiving and welcoming some wild birds in distress according to a specific protocol. The transfer of these bones to the Clermont-Ferrand rescue center (if necessary) is done as soon as possible with the help of volunteers and after information from the Clermont-Ferrand healer manager.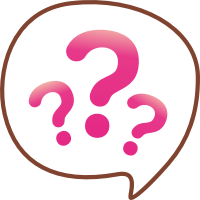 Did you know ?
The LPO Aura also protects the otter, an animal that is present along the Besbre, symbol of the Le PAL Nature Foundation.
LPO Aura - Auvergne
Discover his stories !
Discover the actions of the LPO Aura association taken by the Le PAL Nature Foundation
At PAL...
Others projects
The Foundation supports and supports financially, technically and humanly projects which, in France and abroad, offer lasting solutions to respond to the threats facing biodiversity, and in particular endangered wildlife species and their habitat.
All projects
What's up ?
News from the Le PAL Nature Foundation
Missions, actions, projects, partners, theme days ... Discover the latest news from The Le PAL Nature Foundation.
All the news