An ambitious project
1 million trees by 2025!
BNF specializes in the research and conservation of one of the largest unfragmented lowland equatorial forests. Forest that is home to the largest protected population of orangutans in the world, estimated at over 6,000 individuals. It also concentrates a large population of white-bearded gibbons with nearly 30,000 individuals.
The Sebangau forest is full of biodiversity, including more than 170 species of birds and 65 species of mammals. It also represents a significant stock of carbon which must be protected.
Thanks to the involvement of their local field teams, headed by the Dayak women, BNF enabled the creation of the Sebangau National Park in 2004. The association continues to develop its partnerships with local institutions (University of Palangka Raya , Department of the Environment, Department for the Conservation of Natural Resources, Center for International Cooperation in Sustainable Management of Tropical Peatlands, etc.) in order to put in place the best research and conservation strategies for this resource-rich habitat.
The Le PAL Nature Foundation is participating in the "1 Million Trees" campaign: the reforested area will represent 2,500 hectares and the Le PAL Nature Foundation is supporting the planting of 1,000 trees. The positive impacts will be local with the development of 25 nurseries (permaculture training and job creation), national (reduction in degradation of peatlands and prevention of fires) then international (carbon sequestration and increase in the space available for endangered species).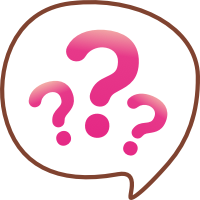 Did you know ?
The BNF aims to cultivate, plant and protect 1 million trees by 2025, a real stock of carbon to lead the fight against climate change and protect a vast tropical forest rich in biodiversity.
At PAL...
Others projects
The Foundation supports and supports financially, technically and humanly projects which, in France and abroad, offer lasting solutions to respond to the threats facing biodiversity, and in particular endangered wildlife species and their habitat.
All projects
What's up ?
News from the Le PAL Nature Foundation
Missions, actions, projects, partners, theme days ... Discover the latest news from The Le PAL Nature Foundation.
All the news