Double for the 2020 season!
The good figures of the PAL Nature Foundation
Objectives of the theme days: to discover the biology of species in a fun and educational way, to raise awareness of conservation and biodiversity issues for young and old, and to collect donations for the Le PAL Nature Foundation.
The PAL Nature Foundation team and their many partners have more than doubled the amount of donations collected in 2020!
Donation Details by Theme Day
This amount, which has doubled this year, was obtained following donations from visitors and their participation in visits, games, make-up, raffles and purchases at the boutique, during the days organized between July 4 and September 11, 2021.
The reasons for success
Public awareness of the urgency of preserving the animal world, whose habitats are shrinking at hellish speed, in particular due to climate change.
The impact of the media and social networks led by the PAL Nature Foundation
New partners present during the theme days: Jus de Carotte Editions, L'Atelier de Madame Maude, Lily on the River, Oxygène Caps, Pimpommette, and Sonia Diao.
A more extensive boutique with products imagined by committed artists: Chloé.Sisti Création, L'atelier de Lilie La Fée, Mahnu and VOOUHI.
More and more volunteers, motivated and very effective!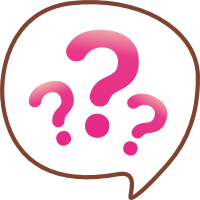 Next meeting: Sunday, October 10 for La Fondation day
10th edition of the Le PAL Nature Foundation day. Exceptional entertainment, guided tours, activities, Sustainable Village... Make the most of the animal park one last time (attractions closed). Single price: 10€. All of the profits from this day will be donated to the Le PAL Nature Foundation, which supports many associations throughout the year.
MORE INFO ON THE EVENT
Fill up on new things!
Our last News
Births, new arrivals, new arrivals, tips, tricks, theme days ... Stay informed throughout the year of the latest news from the park. Your favorite park will no longer have any secrets for you!
All the News