Supervised walks
A growing refuge
StandUp4Elephants (SU4E) is an association to meet the difficult living conditions of Asian elephants in Nepal. Elephants are used daily for "jungle rides", tourist rides on elephant backs. They have to take tourists out sometimes up to 5 times a day, having to carry on their backs all the necessary equipment to welcome them in addition to the weight of the handful of humans who enjoy the entertainment (sometimes up to 7 people).
In Nepal, there are around 250 captive elephants that were bought by private hotels or wealthy individuals. They pay the "Mahouts" a pittance to care for the elephants on a daily basis and recover the money collected by the "rides" (about $ 25/person) without worrying about the welfare of the animals used.
Improving living conditions also requires the creation of a "refuge" center. Currently, there are 2 elephants: Lhamo and Eva who take free walks in the jungle.
The Le PAL Nature Foundation finances part of the new educational program of SU4E (Stand Up 4 Elephants) consisting in raising awareness among future generations about the plight of captive and wild elephants in Nepal. This association has been campaigning in particular since 2018 for responsible alternatives to tourist elephant rides. With this help, SU4E will create two paid positions to defend animal welfare and the protection of nature in schools. The first hired is Sweta Shrestha, 25, forestry graduate. She is passionate about cycling and at the end of 2020, she crossed Nepal from East to West. She has already worked with elephants in two structures.
At PAL, you can find a group of 5 Asian elephants. Acra the matriarch, Kavery the grandmother and Nina the mother of little Tom born in 2014, whom you can also sponsor with the Foundation. And finally the male elephant Upali arrived in 2019.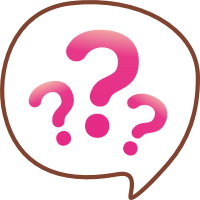 Did you know ?
Floriane Blot, former animal groomer at PAL has been at the heart of this project since 2018.
StandUp4Elephants
Discover his stories !
Learn more about the missions and actions of this association and how the Le PAL Nature Foundation supports it on a daily basis.
At PAL...
Others projects
The Foundation supports and supports financially, technically and humanly projects which, in France and abroad, offer lasting solutions to respond to the threats facing biodiversity, and in particular endangered wildlife species and their habitat.
All projects
What's up ?
News from the Le PAL Nature Foundation
Missions, actions, projects, partners, theme days ... Discover the latest news from The Le PAL Nature Foundation.
All the news