Global action ...
In collaboration with local authorities
Snow Leopard Trust's mission is to protect the Snow Leopard. It is subject to several threats depending on the countries in which it is located. Overall, Snow Leopard Trust's development axes are linked to:
The strong presence of poaching acts
Decrease in the number of prey (presence of domestic herds, destruction of habitat, hunting)
Destruction of habitat due to mining
The slaughter of some individuals who prey on domestic livestock crossing their territory.
There are believed to be only between 3000 and 6000 wild snow leopard left.
Snow Leopard Trust works in close collaboration and with the support of local and government authorities and certain partners active in the field (Shan Shui Conservation Center, Snow Leopard Foundation Kyrgystan, etc.).
The Le PAL Nature Foundation has provided financial support for Snow Leopard Trust since 2017. The funds are used for the fight against poaching, to raise awareness among local populations, in particular through educational programs.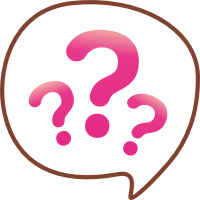 Did you know ?
SNOW LEOPARD TRUST is an NGO active in 5 of the 12 countries where the Snow Leopard is present: China, India, Kyrgyzstan, Mongolia and Pakistan. These 5 countries alone are home to 75% of the wild population of snow leopard.
Snow Leopard Trust
Discover his stories !
Learn more about the missions and actions of this association and how the Le PAL Nature Foundation supports it on a daily basis.
At PAL...
Others projects
The Foundation supports and supports financially, technically and humanly projects which, in France and abroad, offer lasting solutions to respond to the threats facing biodiversity, and in particular endangered wildlife species and their habitat.
All projects
What's up ?
News from the Le PAL Nature Foundation
Missions, actions, projects, partners, theme days ... Discover the latest news from The Le PAL Nature Foundation.
All the news