Protect the primates
The only conservation center in Benin
The ATO association has four main missions:
Assist government authorities to collect confiscated primates (trafficking, detentions by individuals, etc.)
Allow rehabilitation of primates aimed at strengthening wild populations
Mobilize, inform, train, encourage, promote and participate in local economic development
Limit conflicts between humans and animals.
ATO specifically aims to conserve, manage and strengthen the populations of various species of primates living in Benin. By setting up the first conservation and rehabilitation center for primates, the project aims first to save orphans whose chances of survival in villages are extremely low, and therefore supports the local authorities by recovering the confiscated animals. But the impact does not stop there: the reintroduction aimed at strengthening wild populations and their habitat as well as the education of local populations and support for local development are inseparable and complementary tools of a conservation project.
The Le PAL Nature Foundation contributed to the construction of an aviary measuring 5m x 4m x 4m for the tantalum couple (small cercopithecus monkeys) and attempting to integrate with a young individual who recently arrived ...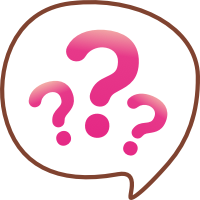 Did you know ?
The association is not called ATO by chance ... ATO means monkey in Fon (main language of Benin).
At PAL...
Others projects
The Foundation supports and supports financially, technically and humanly projects which, in France and abroad, offer lasting solutions to respond to the threats facing biodiversity, and in particular endangered wildlife species and their habitat.
All projects
What's up ?
News from the Le PAL Nature Foundation
Missions, actions, projects, partners, theme days ... Discover the latest news from The Le PAL Nature Foundation.
All the news