Abusive practices...
A carnivore victim of poaching
The Zimbabwean association Painted Dog Conservation is a program for the conservation of wild dogs and the education of populations. Their actions mainly take place in the Hwange National Park, but they also act in Mana Pools and in the heart of the Zambezi.
Wild Dogs are unfortunately the regular target of traps, traffic accidents and shootings in the country. In order to help this endangered species, PDC has developed several brigades. From anti-poaching (PDC Anti-Poaching Unit), to surveillance (PDC pack monitoring), to the rescue and rehabilitation of mistreated species (PDC Rehabilitation Facility.) their actions are diverse.
To go further in their commitment, Painted Dog Conservation offers an educational program to local populations. This initiative has already resulted in the establishment of a children's bush camp, a visitor center, collaborative art projects, conservation clubs, community gardens, etc. You can now take part in this lovely cause by making a donation to the association.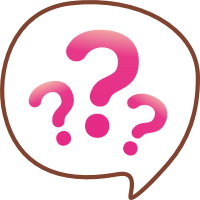 Did you know ?
Only 7,000 wild dogs currently live on the entire African continent.
At PAL...
Others projects
The Foundation supports and supports financially, technically and humanly projects which, in France and abroad, offer lasting solutions to respond to the threats facing biodiversity, and in particular endangered wildlife species and their habitat.
All projects
What's up ?
News from the Le PAL Nature Foundation
Missions, actions, projects, partners, theme days ... Discover the latest news from The Le PAL Nature Foundation.
All the news